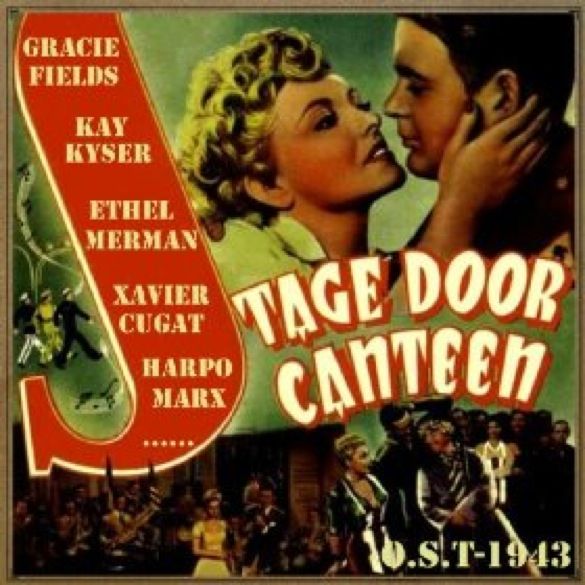 To continue with my special look at Veteran's Day, I thought we might all enjoy the 1943 movie music, 'Stage Door Canteen.' The movie was really an effort to capture some of the sentiment of the real Stage Door Canteen, with locations in New York, Philadelphia, and Los Angeles (the Hollywood Canteen). The clubs were a place where American soldiers and their Ally counterparts could go to be entertained and be safe while on leave. Often, the stars of stage and screen would stop by and volunteer time, as the Canteen was run by The American Theater Wing, who also handle the Antoinette Perry Awards, better known as the Tony Awards.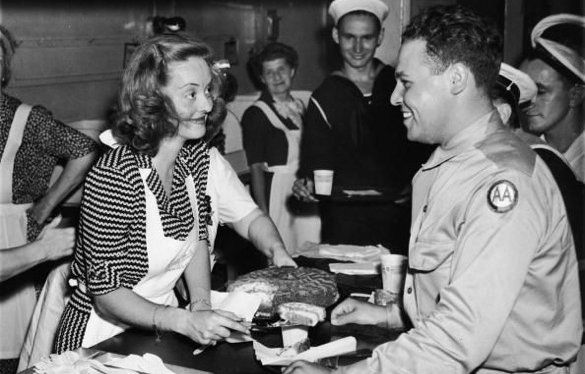 The film offers a scripted look at life at the Canteen, with plenty of cameo appearances by movie stars, as well as performances by some of the best music had to offer. In a note, since the 'real' Stage Door Canteen in New York City was busy entertaining the servicemen, a replica was built in Culver City, California, which had the added bonus of being more convenient for the stars. One of the many stars to appear in the movie is the amazing Miss Peggy Lee, who graces us all with a beautiful performance of "Why Don't You Do Right?" with the Benny Goodman Orchestra.
While Ray Bolger might have been best known for his portrayal of the Scarecrow in 'The Wizard of Oz;' he was also known as a great song & dance man, both on screen and on Broadway. For the movie, he came on to sing "The Girl I Love To Leave Behind."
Ethel Waters is joined on stage by the Count Basie Orchestra ti perform "Quicksand." Of course, I do have to stop to think about whether or not the great Ethel Waters or Count Basie had to use the servants entrance to get in, it still being the early 1940s. But they shared this wonderful song.
American-born singer Lina Romay performed with Cuban bandleader Xavier Cugat and his orchestra on "A Bombshell from Brooklyn." Cugat was perhaps best known in later years as the husband of Latin bombshell Charo. But in the 1920s through the 1980s, he could be heard playing with the band, with his own very special Latin flavors.