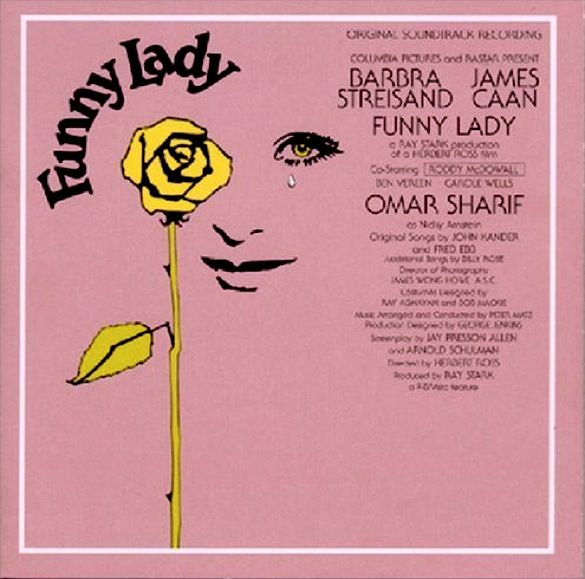 It seems as though the Thanksgiving holiday left me a bit under the weather, as I lost my voice on Thanksgiving night, and it has yet to return. Since a nagging cough have come around, I am hoping that means the cold is on it's way out. However, far be it from me to keep an ailment from inspiring a post. Tonight I will offer you all two songs from the motion picture soundtrack to 'Funny Lady,' featuring the always brilliant Barbra Streisand.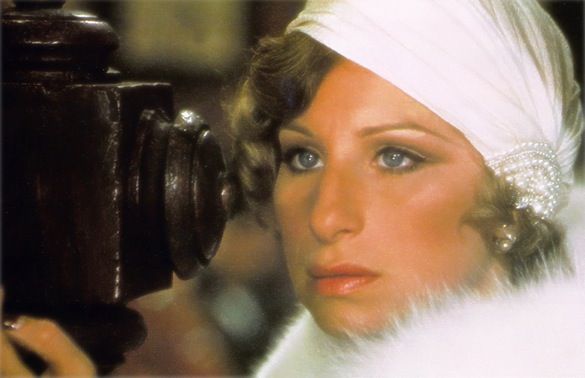 Once again, she took on the role of Fanny Brice, this time taking a look at her time with theater and music empresario Billy Rose. The soundtrack combined the the music written by Rose and sung by Brice, as well as some new material written by John Kander and Fred Ebb. Than new material included a song I completely identify with at the moment, "I Got A Code In My Doze". This was a perfect fit, a stylized comedic number that helped make Fanny Brice a star on Broadway.
To round out this post, I thought I would also include a song written by Billy Rose, along with Harry Warren and Mort Dixon. In 1931, Fanny Brice opened in a Broadway show produced by Rose, 'Crazy Quilt'. One of the song she sung was "I Found a Million Dollar Baby (in a Five and Ten Cent Store)".
The movie did not have either the commercial nor the critical success of "Funny Girl," although the soundtrack was pretty wonderful. The movie also starred James Caan playing Billy Rose, Roddy McDowall as Brice's best friend Bobby Moore, and Ben Vereen as the great Bert Robbins. There was also a cameo for Omar Sharif as the love of Fanny's life, Nicky Arnstein. The movie was once again produced by Ray Stark, married by Frances Arnstein, the daughter of Brice and Arnstein.