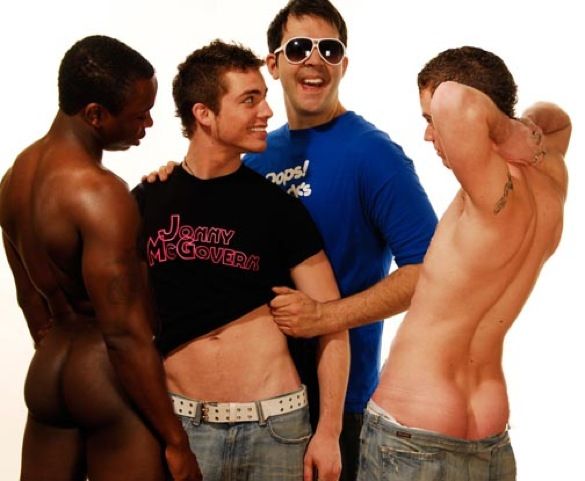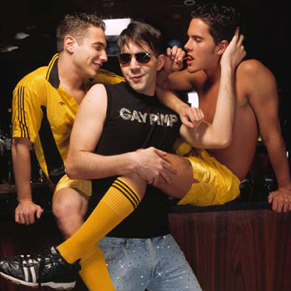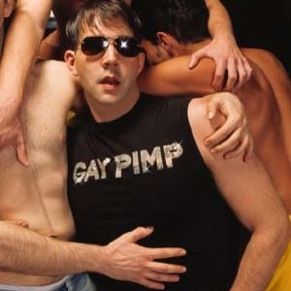 As we are in the full throws of World Cup fever, I wanted to revisit another soccer-themed music video with a very gay twist. It seems like anything involving Jonny McGovern, the gifted entertainer, will have a bawdy gay angle to it. I first became acquainted with McGovern when he was part of the cast of 'The Big Gay Sketch Show', back when LOGO was still doing gay programming, and not stripped down my MTV. He was so funny, I checked him out further, and discovered he recorded Rap and Hip-Hop under his character name, The Gay Pimp. I had read the character came to him after reading an interview featuring Eminem. The Gay Pimp is similar in his outrageous behavior, with no need to put down minorities. In 2003, he released 'Dirty Gay Hits', a spicy and delicious treat I still enjoy. It included songs like "The Wrong Fag to F*ck With", "Dirty Gay Stuff", and "KoKo Would Like A Bump". But the real star of the collection was "Soccer Practice", a delectable song about dirty muscular boys working out and taking showers. To help celebrate the ongoing competition of the World Cup, this is the music video for The Gay Pimp's "Soccer Practice".
Every time this song begins to play, I cannot help but smile. And if I am watching the video, my grin becomes even bigger. "Soccer Practice" can be found on Jonny McGovern's album, 'Dirty Gay Hits'. The album is available on
iTunes
and
Amazon
. To learn more about Johnny McGovern, visit his
official website
. You can also 'like' him on
Facebook
, and 'follow' him on
Twitter
.