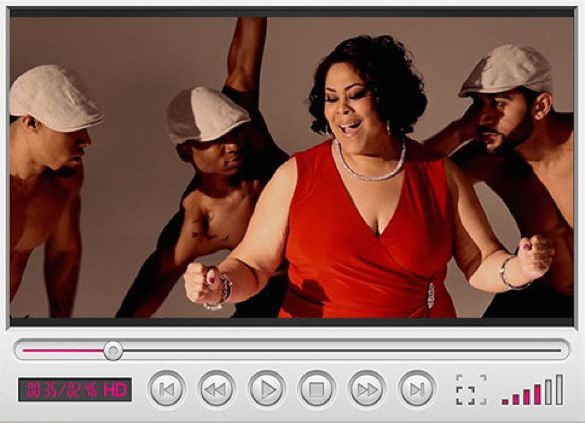 Martha Wash is no stranger to the Dance Clubs, to the recording studio, or making us want to work up a sweat in all the right ways. Her voice is bold, distinctive, and oh-so-warm to hear. We've all heard her voice, and have danced to her often. You see, she's been making music for a bit, and you might remember her as half the diva-force behind The Weather Girls, with their song "It's Raining Men", a song I still love whenever I hear it. Before that, we were all heading out to the dance floor when we hard her tell us she was "(Gonna Make You Sweat) Everybody Dance Now", under the guise of the C+C Music Factory. And when she worked with Black Box to create "Strike It Up", we couldn't fit any more friends on the dance floor. So when I hear she had a new music video coming out, I couldn't wait to hit play!
Once we get past all the Diva-liciousness that is Martha Wash, we have to notice that she worked on the track with two-time Grammy nominated DJ and producer, Tony Moran. Together they work magic, for the song is at #4 on the Billboard Dance/Club Songs chart, and promises to keep rising. The last time they teamed up was in 2007, when "Keep Your Body Workin'" went to #1 on the Billboard Dance chart. I love the energy and charm in "I'm Not Coming Down", and you can't deny Martha Wash's charisma. And who can help but stare and smile at the boys dancing with Martha? The is Martha Wash with "I'm Not Coming Down".
The song is a delicious cross between Dance and R&B, offering up great energy was well as a strong melody. And Martha is still at the top of her game, her voice sounding like it always has, smooth, warm, and unbelievably rich! You can purchase "I'm Not Coming Down" from
iTunes
and
Amazon
. For more about Martha Wash, visit her
official website
. You can also 'follow' her on
Twitter
, and 'like' her on
Facebook
.