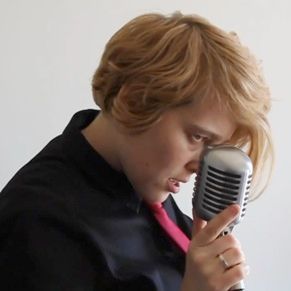 Clockwise: AJ LeBlanc, Meagan Lanchbery, Jennifer Stewart, and Ro Gionet.
I first discovered the music of Perpetual Detour when judging the RightOutTV Music and Video Awards, when they charmed me with their music video for "What If It Was You?", a great song with a video featuring stop-action and Legos! The Canadian band includes guitarist AJ LeBlanc, keyboardist and vocalist Meagan Lanchbery, percussionist Jennifer Stewart, and bassist Ro Gionet. So I was very excited when the ladies Tweeted me about their mew music video for their first single off the new album, 'Tired of the Scenery'.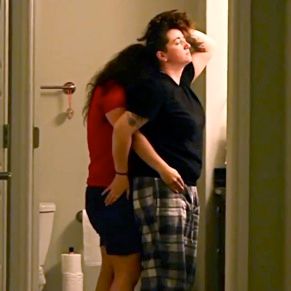 The new album came out at the beginning of this month, with "Little By Little" as the first single. The song is a Bluesy Rocker, melding the vocals of Meagan with AJ, creating a new harmony. The song and music video addresses issues of addiction. It also features images of lesbians in both intimate and casual situations, something rarely seen in the main stream media. We get to see women as friends, partners and lovers, and all taking a proactive role in their lives. While the entire band can be seen in the video, it is AJ who takes center stage. I hope you enjoy "Little By Little" by erpetual Detour.
I think the song and video just rocked it out, and am pleased to have it on my iPod. "Little By Little" is the first single off the album 'Tired of the Scenery', which can be purchased from
iTunes
and
CD Baby
. To find out more about Perpetual Detour, check out the
official website
. You can also 'follow' them on
Twitter
and 'like' them on
Facebook
.