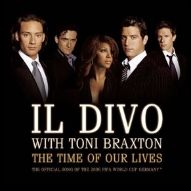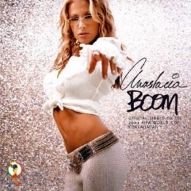 Clockwise: FIFA World Cup 2014 logo; We Are One 2014 cover; Waka Waka 2010 cover; La Copa de la Vida 1998 cover; Boom 2002 cover; and The Time of Our Lives 2006 cover.
As part of my celebration of FIFA World Cup, the international soccer tournament being held in Brazil, I thought it might be nice to visit the official songs from the last few World Cups. I must admit from the top that, in reality, I was only aware of two of the last five songs prior to doing the research for this post. To start with, I will mention that World Cup is an international football competition, the kind known as soccer in the United States. For much of the world, it is a huge thing, and it seems as though the US is starting to catch up with that thought. This year, the games are being held in Brazil, the first time in South America since 1978. The official World Cup Song is "We Are One", performed by Pitbull, featuring Jennifer Lopez and Claudia Leitte. I must admit, even thought I have watched several of the games, I have yet to really register hearing this song. So, for what it is worth, this is Pitbull featuring Jennifer Lopez and Claudia Leitte with "We Are One", the 2014 World Cup Song.
Now if we go back four years to the previous World Cup, held in South Africa, I think of two things. The first is the horrible drone of the Vuvuzela, that noisemaker I wish to never hear again. The second is Shakira's very catchy tune, "Waka Waka (This Time For Africa)". I do remember this song, and hearing it during the competition. I must admit, I think Shakira is a charismatic performer, and to pair her up with the South Africa band Freshlyground was a clever move. This is Shakira and Freshlyground with "Waka Waka", the 2010 World Cup Song.
The 2006 competition was held in Germany, and I must admit, I didn't watch very much of it. Not because it was in Germany, but because I didn't really know much about soccer. The "official song" was "Zeit dass sich was dreht (Celebrate The Day)" performed by Herbert Grönemeyer featuring Amadou & Mariam, and I had never heard of the song, nor the performers. However, there was also an official anthem, and while I had never heard of that either, I was at least familiar with the performers. The song was "The Time of Our Lives", sung by classical singers Il Divo and R&B diva Toni Braxton. The song was written by Swedish songwriter Jörgen Elofsson and produced by British guru Steve Mac. This is the official music video for "The Time of Our Lives", sung by Il Divo and featuring Toni Braxton, the 2006 World Cup anthem.
In 2002, the FIFA World Cup was help in South Korea and Japan, giving it a distinctive Pacifica feel. Interestingly enough, the official song was "Boom", performed by American singer/songwriter Anastacia. She co-wrote the song with muscial powerhouse Glen Ballard, best known for his work with Alanis Morissette and Michael Jackson. This is another song that falls in the category of songs I don't recall at all, so I can't tell you I even heard it. This is the official music video for Anastacia's "Boom", the official song of the 2002 World Cup.
In 1998, the FIFA World Cup was held in France. While I am sure there were plenty of French artists dying to represent, that was not to be. It seems they chose a handsome young Puerto Rican man to do the honors, and he handled it quite well. They picked Ricky Martin, who sang a little ditty written by Luis Gómez Escolar, Desmond Child, and Draco Rosa. Now this one, I distinctly remember. I thought it was joyous and fun, and reintroduced me to Ricky Martin, my future husband. I saw him singing it on television, and he took my breath away, and left me intrigued. The next year, he would be releasing huge hits like "Livin' la Vida Loca" and "Shake Your Bon-Bon". His rousing performance at the the 41st Annual Grammy Awards made everyone sit up and take notice of the talented Latino. This is the official music video for Ricky Martin's "La Copa de la Vide (Cup of Life)", the 1998 world Cup Song.
Of these five songs, this is truly my favorite. It is also the only one that can be found in my iTunes. But I also enjoyed Shakira's song, too. All the songs are available on iTunes and Amazon. The FIFA World Cup competition is set to conclude on July 13th, when the final is scheduled to be played. At this point, the US team is still in contention to compete for the title, with a win and a tie in their first two impressive performances.