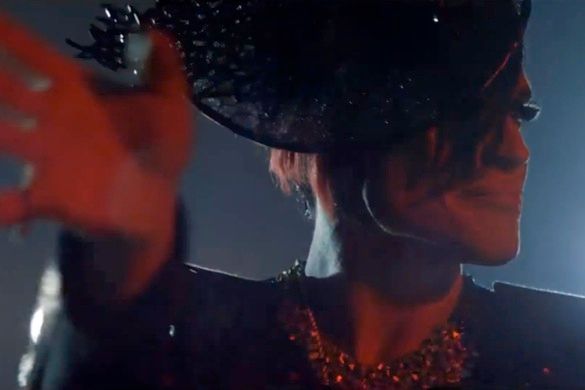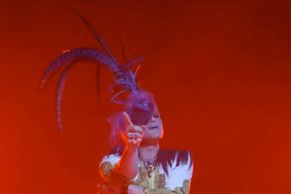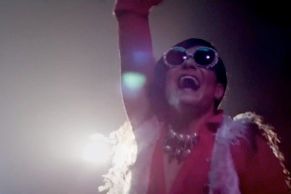 Songwriter, producer, and musical tour de force Rob Fusari could rest on his laurels, as among his credits, he lists discovering and working with a young performer named Stefani Germanotta find her footing in the music industry, including giving her a new name, and producing and writing her first album. That was the 2008 release 'The Fame', making Lady Gaga a household name. The album gave us the hits "Just Dance", "Poker Face", and "Paparazzi". After the professional and personal relationship between Fusari and Gaga ended, the producer began to look for his next superstar.
Fusari couldn't find the next artist with the talent, work ethic, and imagination to be his next project. Soon he found himself in the forefront, working with DJ ValNtino to form Cary NoKEY. He took a new name, and 8bit was fronting the band, combining Pop, Electronica, and Fashion to create the next level of Art Pop. That style is now evident in the music video for the new single from Cary NoKey, "B Who U R". The song is an amalgam of sounds and styles, with the dark influences of some British Goth Pop, Glam Rock bands of the 1970s, and hard driving dance music of today. The song extolls the joys of individuality, looking for everyone to stay true to themselves, and not let the world get them down. The joy and strength are hard to resist. This is the official music video for Cary NoKEY's "B Who U R".
The song just drives you to your feet, and makes to want to dance for joy, doesn't it? You can add it to your iPod if you purchase "B Who U R" from
iTunes
and
Amazon
. To learn more about 8Bit and Cary NoKEY, visit the
official website
. You can also 'like' the band on
Facebook
, and 'follow' them on
Twitter
.