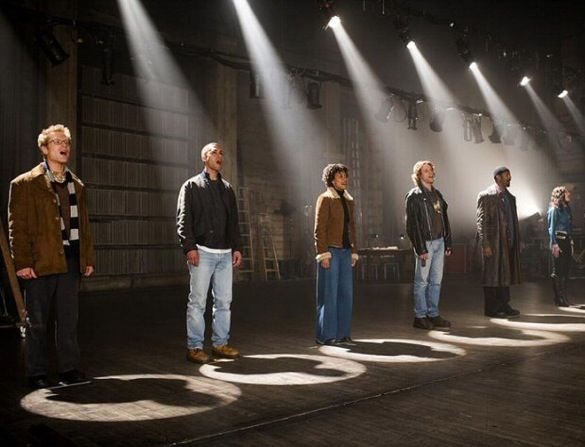 I began my 'Dark Monday' posts almost 5 years ago, to celebrate music that is near and dear to my heart. The phrase 'dark Monday' refers to a time when all the Broadway shows would take off on Mondays, leaving the lights on Broadway off for the day. Monday was the official 'weekend' for theater types, even those of us who worked off-Broadway. We would do eight shows a week, performing 6 nights a week, plus two matinees on Wednesdays and Sundays.
The second official 'Dark Monday' post was about a show I really enjoyed, 'Rent'. The hit musical addressed issues of drug abuse, greed, love, and sex for straight, gay, and transgendered people. The story was a retelling of Puccini's 'La Bohéme', telling the stories of young bohemians living in the Latin Quarter of Paris in the 1840s. Jonathan Larson updated the show to the 1990s in New York's Lower East Side, facing the issues of the time. "Seasons of Love" became a hit, for it was a beautiful melody paired with lovely lyrics. It was part of the show when it opened in 2996, and again when it made it to film in 2005. This is the official music video from the film. Please enjoy "Seasons of Love".
You can purchase "Seasons of Love" from
iTunes
and
Amazon
.