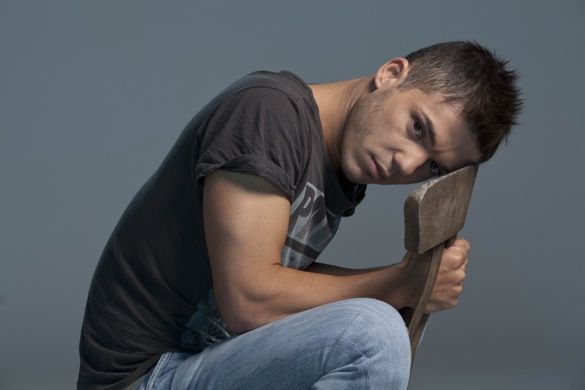 When I first heard Anthony Callea would be putting on a live concert to celebrate the music of George Michael, I was both excited and envious of his Australian fans who would be getting a chance to attend. I have been dreaming of seeing this young man singing live ever since I first saw a video of him singing on Australian Idol. Thus far, I've only been able to live vicariously through those Australian fans, who I will admit are quite generous with their sharing, both with pictures and videos! The show quickly sold out, and it must have had people thinking, for it seems it was videotaped, and will soon be a DVD and a live CD. And Anthony is taking the show on tour in Australian, for those lucky people!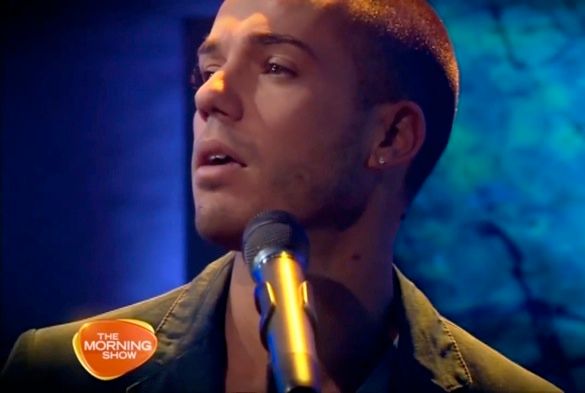 To promote all that, Anthony was recently on 'The Morning Show' down under, and they were good enough to post the video on YouTube. Anthony went on to sing a song by Michael, and I was damn near giddy when I hit play. And just as I expected, Anthony proves himself to be an outstanding vocalist and interpreter, for he is exceptional with "One More Try", a #1 hit on the Billboard Hot 100 in 1988, as well as many other music charts around the world. This is Anthony with "One More Try".
Well, that gave me goose bumps, and triggered a response. His voice is so special, with a gorgeous tone, and a wonderful fullness. I knew I needed to have the DVD, and so I sent out to find it. You can pre-order your autographed copy of the 'Ladies & Gentlemen: The Songs of George Michael" DVD, visit
Sanity Online
. I've purchased from them before, and they have always delivered. It might take a bit longer to get to my mailbox in Delaware, but it does get to me. And I cannot wait!