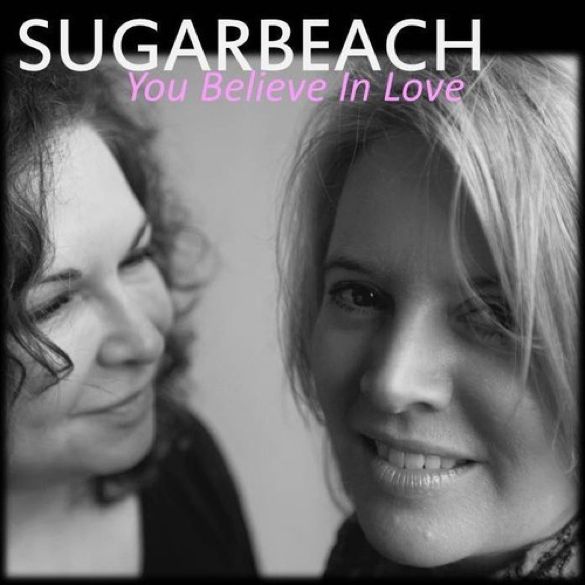 Whenever I listen to the music of Sugarbeach, I can't help but love the warmth and richness of the music and Marlee's gorgeous voice. Since they have a new song out, I rushed out to give it a listen, and quickly made my way to iTunes to add "You Believe in Love" to my music library! Ah, but perhaps I am ahead of myself. Sugarbeach are Marlee Walchuk & Nathalie "Tully" Callender, left to right in the cover shot above, partners n music as well as in 'real life'. They also happen to be kick-ass people. Marlee and Tully wrote and recorded "You Believe in Love", a charming and sweet song about love, and how some come to the table with preconceived notions from years of watching movies that might not be the most realistic depictions of love. But it is Romantic Comedies like 'Love Actually' and 'Notting Hill' which gave many a romantic education, for what it's worth. But rather than me telling you about it, let's let Marlee and Tully tell us about it. This is "You Believe in Love".
You can purchase "You Believe In Love" from
iTunes
and
CD Baby
. I bought it, and it was instantly into rotation on my iPod. To learn more about Sugarbeach, visit the
official Sugarbeach website
. You can also 'follow' them on
Twitter
, and 'like' them on
Facebook
. And don't forget to check out the
RightOutTV website
to give a listen to some of the great music from the LGBT community. Marlee and Tully are also responsible for the RightOutTV Music & Video Awards, and the regular readers have enjoyed listening to the music of all the winners here!