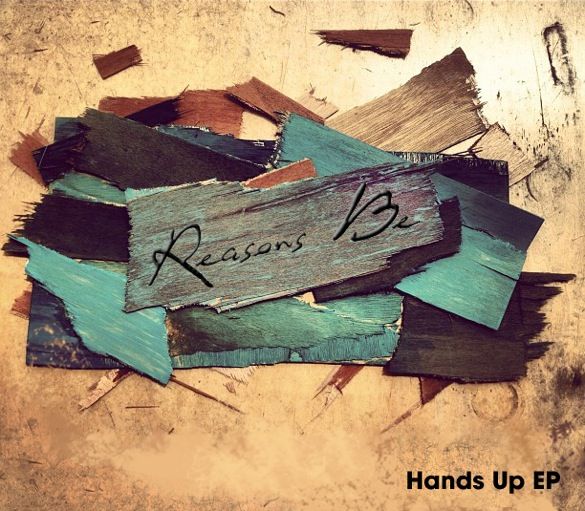 I was recently made aware of a new release from a band named Reasons Be. The band, comprised of Scotty Dickert and R.E.L., put out the 'Hands Up' EP last year. I hadn't heard about it at the time, but will admit I am a fan of R.E.L. when he was fronting the band Belkins, a straight ally whose music I really enjoyed. With a bit of research, I learned R.E.L. had answered an advertisement on Craigslist, and this is when he met Scotty. It seems they instantly bonded, and the duo was established. When I heard about the new situation, I admit I was excited to first hear the new music to be found on 'Hands Up'. I was truly excited when I hit the 'Play' button to get started.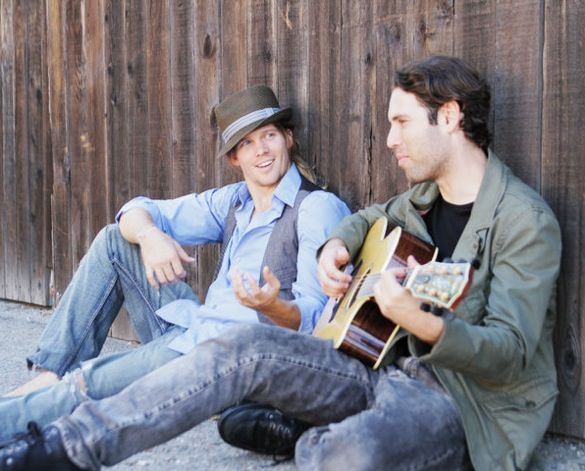 Let to right: Scotty Dickert and R.E.L.
'Hands Up ' is a four-song EP with a crisp sound. It opens with a delicious Pop confection, "Hands Up". The song is up-beat and melodic, and I started humming along seconds after hitting play. The rhythms are driven by the bold acoustic guitar, and the flawless vocals. There is an inherent sweetness to the opening of "Voice of Mount Mary", but as the production builds, so does the song. We feel the emptiness of the singer missing his love, just wanting to be home. There is a sexy and rocky opening for "Carry Me Home", showing a sassy side to the duo. This song was made for the radio, demanding to be heard, and daring you not to move with the contagious beats. The final cut on the EP is "Love the Way", which opens with the guitar sounding so sweet and lyrical, only to be topped with Scotty's vocals. Well, give a listen for yourself.
There is more Pop freshness, as you could hear. I really enjoyed this first outing for Reasons Be, and look forward to hearing more. If you would like to learn more about Reasons Be, visit their
official website
. You can also 'follow' them on
Twitter
, or 'like' them on
Facebook
. You can purchase the 'Hands Up' EP on
iTunes
,
Amazon
, and
CD Baby
.