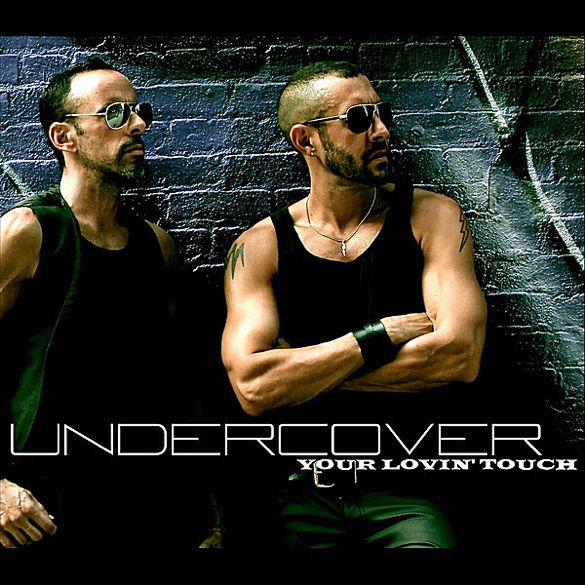 Joe Thompson, left, and Greg Scarnici, right.
Undercover is a New York-based group making fantastic Nu-Disco and House music, a prefect choice to kick off your weekend. Greg Scarnici and Joe Thompson are the talent behind the band, combining the best of Dance with the Soul and Pop to make a sexy mew sound I can listen to time and time again. Let me start with the latest track released, one that harkens back to the best of the British Dance Pop of the early 1990s, like Everything But The Girl, only more soulful, like Simply Red. Well, why don't you check them out yourself, here is "Missing Me Most".
Their is a wonderful feel to "Your Lovin' Touch", a great song that combines the best of groups like Yazoo, Erasure, Level 42 and other Dance Pop bands I have loved through the years. There is just enough flavor to hear the influences, but still maintaining a fresh and current feel. Check out the music video for "Your Lovin' Touch".
Finally, There is the music video for the first track off their eponymous debut, 'Undercover'. The song has a light and breezy feel, with the beat driving the song perfectly accentuating the soulful vocals. There is something really cool and sexy about the track, one of my favorites. Now you can watch the music video featuring sultry performances by Colby Keller and Rikki Crowley. Rather than have me go on, check out the music video for "After Dark".
You can find all of these songs on their self-titled debut album, 'Undercover'. It can be found on both
iTunes
and
Amazon
. For more about Undercover, visit their
official website
, and you can also find them on
Facebook
.