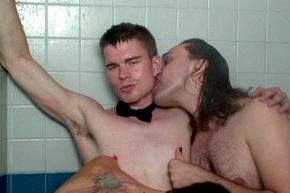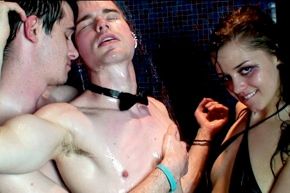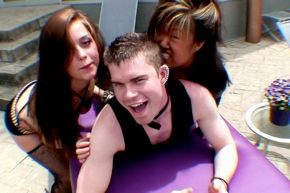 There is a new single out from Candy Apple Blue, and it features cutie Daveo Falaveo in what is sure to become a favorite song of the summer, "You Turn Me On". The single was written, arranged, produced, mixed and mastered by Candy Apple Blue, and features singer Daveo Falaveo, the host of 'Gay Life TV'. The sexy video celebrates all varieties of sex and intimacies, just in time for the LGBT Pride celebrations across the country. The video features Daveo as well as Brandon Manuel, Debbie College, Kimmy Johnson (aka "Kimmy Cupcake"), Christian Teed and William Fissell. I must admit I also noticed Hoyt in the video, and I did let out a sigh. Check out the video for yourself!
I know I had to download it and get it on my iPod, and I bet you must do it, too! The single is now available on
iTunes
and
Amazon
. To learn more about Hoyt and Carly, visit their
official website
. You can also 'follow' them on
Twitter
, or 'like' them on
Facebook
! You can also check out their music available on
Bandcamp
. For more on Daveo Falaveo, you can 'like' him on
Facebook
, or 'follow' him on
Twitter
.