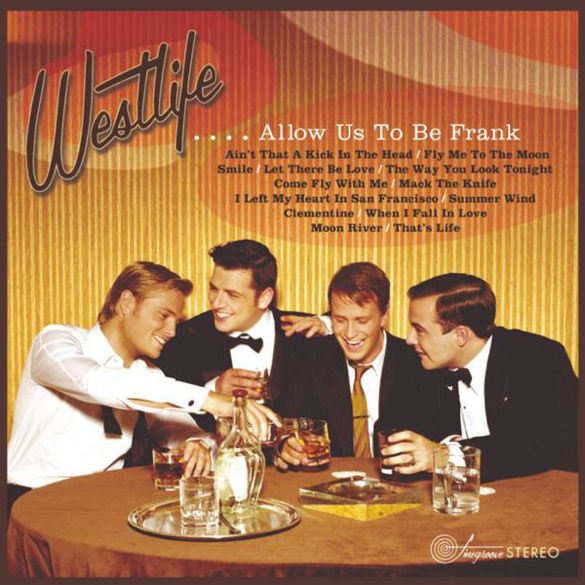 Left to right: Nicky Byrne; Mark Feehily; Kian Egan; and Shane Filan.
Almost nine years ago, way back in 2004, Irish boyband Westlife were still riding high on a wave of popularity, with an amazing string of #1 songs and albums in the UK charts. They seemed nigh on unstoppable, keeping manager Louis Walsh and record exec Simon Cowell in the center of the music industry. The two industry insiders decided to jump on board the nostalgia craze, and set to work on music Mark, Kian, Shane and Nicky would record next. They picked the music of 'The Rat Pack', and the boys managed to add amazing harmonies to the songs. This is the boys singing the gorgeous song by Jerome Kern and Dorothy Fields, "The Way You Look Tonight".
We also have a stunning song written by Edward Heyman and Victor Young that was first a hit when sung by Doris Day in 1952. This is "When I Fall In Love".
As I have admitted on this blog time and time again, I was a big fan of Westlife for a long time. So I was sad to hear they had broken up in 2012. I had never had the opportunity to see them performing live, except for the concert DVDs I purchased. They sounded great on them all, so I really do wish I had that chance. You can purchase 'Allow Us To Be Frank' or any of the individual songs on
iTunes
or
Amazon
.