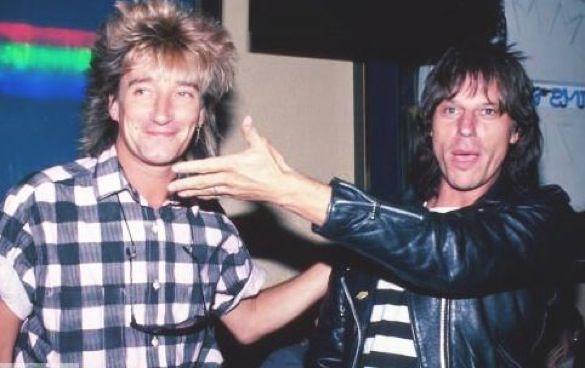 Rod Stewart, left, and Jeff Beck, right.
Scottish singer Rod Stewart and English guitarist Jeff Beck first started working together in 1967 when Beck hired Stewart to do the vocals for the Jeff Beck Group. They went on to be a part of the legendary line up of the band, The Faces. But one of their most memorable collaborations, at least for me, was their 1985 recording of the great Curtis Mayfield's "People Get Ready", an iconic song if there ever was one. Check it out.
Another of their collaborations that might not be quite as spiritual is when they covered a great song by Johnny Mercer and Doris Tauber, "Drinking Again". It was recorded by the Jeff Beck Group in 1968 on the album 'Truth', only titled "I've Been Drinking".
Enjoy your Sunday!