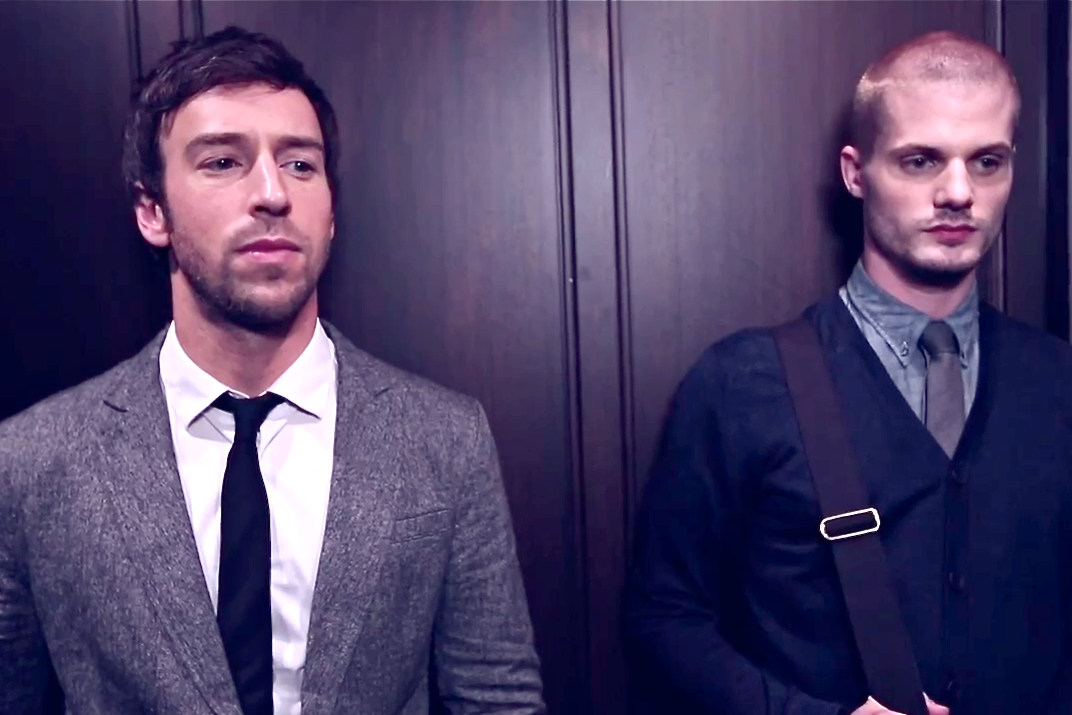 Jay Brannan has released the new video off his latest release, "Rob Me Blind". The title cut off the new album is a dreamy exploration of love, allowing us to follow the machinations of a relationship, at least from Brannan's point of view. In the video, we see the chance meeting of Jay and a man in an elevator. There are some furtive glances from Jay, and as they travel to the 9th floor, we see various moments of a relationship. Enjoy watching "Rob Me Blind".
If you haven't already purchased Jay's amazing album,
Rob Me Blind
, you can find it on
iTunes
and
Amazon
. You can also buy it from Jay's online store, either
Option A
, the CD a download of his live album, or
Option B
, a bundle of the CD, live download, and a t-shirt. Jay is on tour now, currently in Australia. Jay will be touring near you soon, so check out his tour schedule
here
. For more about Jay, check out his
official website
, or follow him on
Twitter
.