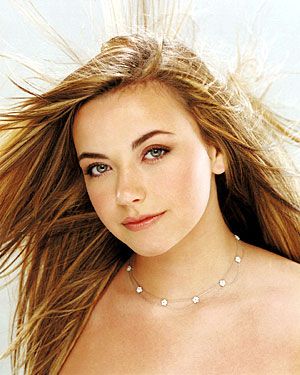 To be clear, that is the singer named Charlotte Church, not a church belonging to Charlotte. Church is the beautiful young girl who was discovered at age 11 as an up-and-coming singer at age 11. The British public fell in love with the young girl with the voice of an angel, gobbling up her albums and concert tickets while she was performing some of the great classical songs. By the time she was 20, she was experimenting with Pop music, which was met with a less enthusiastic greeting. But she continues to perform, and has also had her own show on the BBC. However, to help celebrate Father's Day, I thought it would be perfect to have Charlotte sing "The Lord's Prayer".
Here is Charlotte singing "Panis Angelicus", or The Angelic Bread. The song takes the words from the hymn "Sacris solemniis" written by Saint Thomas Aquinas for the Feast of Corpus Christi. This particular version had music written in 1872 by César Franck. This, along with "The Lord's Prayer", was included in her first album,
Voice of an Angel
, released in 1998.
Finally, Church was discovered when she was heard singing "Pie Jesu" by Andrew Lloyd Webber as part of his Requiem, spiritual music he composed and dedicated to his late father, William Lloyd Webber.It was originally sung by Webber's then wife, Sarah Brightman. This can also be found on her album debut.
You can purchase Voice of an Angel on
iTunes
and
Amazon
. And for more about Charlotte Church, visit here
official website
.