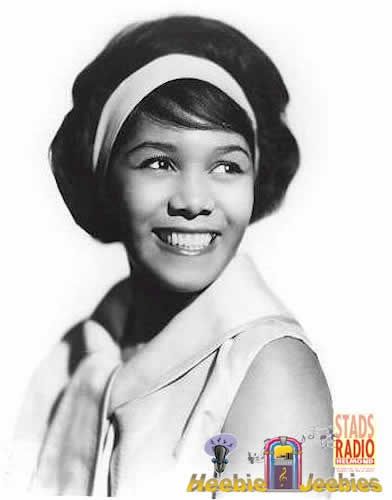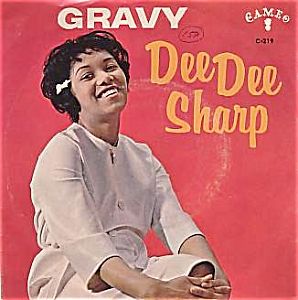 Fifty years ago, a young singer started lighting up the charts with music inspired by dances, and inspiring some other dances with a flair. As Dee Dee Sharp was turning 17 years old, she was recoding some fantastic songs that were drawing kids out on the dance floor to take part in a new craze, and not just in her native Philadelphia. Dee Dee was introduced to the public when she had a duet with the great Chubby Checkers early in 1962. "Slow Twistin'" made it to #3 on the Billboard Pop chart, a big hit to be sure. I capitalized on the popularity of Checker's big hit based on a dance craze, "The Twist". That was a huge hit for Chubby in 1960.
In the 1960s, many of the dances were based on movement and mimicry, in a joyous way. Take, for example the first hit I'll tell you about, "Mashed Potato Time". As a dance inspired by the Twist, the Mashed Potato looked like you were trying to make mashed potatoes for your dinner. Dee Dee's song went to #2 on the Billboard Pop chart.
Now once you've had some mashed potatoes, you needed a little something else, right? So what would be better than some "Gravy (For My Mashed Potatoes)"? The song went to #9 on the Billboard Hot 100, and was featured in Sister Act, when the sisters were invading the biker bar across the street.
I guess once you have some carbs covered, it was time to take on poultry. Well, it was the plan back in 1962, and one that worked well for Dee Dee. For once again she had a hit, when "Do The Bird" went to #10 on the Billboard Pop chart. So kids were answering her call to come and do the Bird with her!
The following year, Dee Dee continued her winning ways with the single "Wild!" While this was a change up for her, the ballad was quite beautiful, with a nice rhythm section to still keep the kids on their toes. The single went to #33 on the US Billboard chart, keeping Dee Dee as an artist to buy whenever she had a single coming out.
While Dee Dee's music went out of favor at some point, she continued to work in and around Philadelphia. When the Disco era was popular, Dee Dee was working with Philly greats like Lou Rawls, Billy Paul, Teddy Pendergrass, The O'Jays and Archie Bell, also known as the Philadelphia International All Stars. In the 1970s, she had a minor hit with "Let's Clean Up the Ghetto." And in 1981, she spent four weeks at number one on the Hot Dance Club Play chart with "Breaking and Entering"/"Easy Money". You can find a great collection of her hits on
iTunes
and
Amazon
. It includes her hits from 1962-1966, the height of her popularity.