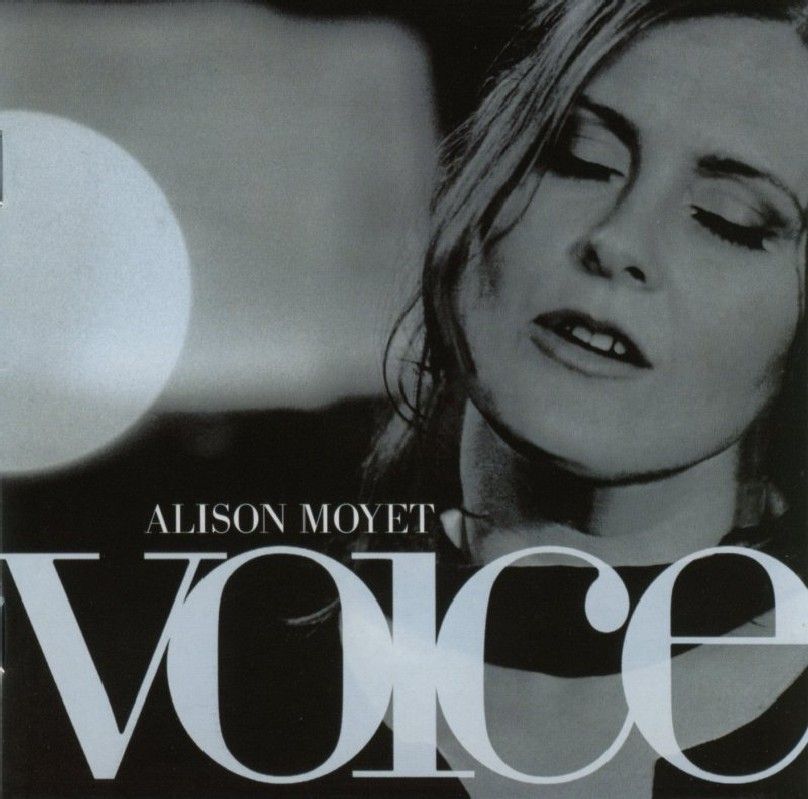 In 2004, Alison Moyet released a great album with the simple title,
Voice
. Now, I have long held that Moyet has an impeccable voice, with a rich sound and a fullness that are hard to top. I was a fan since she was singing with Yazoo with Vince Clark, also known as Yaz here in the the States. Then there was her solo work, which was also amazing. When I discovered the 2004 album, I was delighted, for it was so great to hear her offering a jazz-influenced softness to the songs. Take, for example, her version of "Cry Me A River," written by Arthur Hamilton and first published in 1953. It was made famous by a 1955 recording by Julie London.
"Windmills Of Your Mind" was written in 1968 for the film
The Thomas Crown Affair
, featuring sexy performances by Steve McQueen and Faye Dunaway. The English lyrics were written by Marilyn & Alan Bergman, and the music by the ever-so-talented French composer Michel Legrand. It won the Oscar for Best Song, as sung by Noel Harrison, son of movie legend Rex Harrison. It was covered by Dusty Springfield in 1969, and the single made it to #31 on the US Billboard Hot 100, and #3 on the adult contemporary chart. In the 1999 remake of the movie, the producers used a cover of the song by Sting. In truth, the song has been covered by countless people, all looking to discover that mystical quality that can help a poetic and obscure lyric communicate to the public, much like Alison Moyet delivers with this stunning performance.
In 1969, Marilyn & Alan Bergman, and Michel Legrand once again collaborated for another film score. Once again, their work was nominated for an Academy Award, but this time they did not win for the song from
The Happy End
. In 1974, Barbra Streisand recorded a version for her album
The Way We Were
which was lush and moody, stunning really. Give a listen to Moyet's version of "What Are You Doing The Rest of Your Life".
The sixth track on the Elvis Costello & the Attractions' 1982 album,
Imperial Ballroom
, "Almost Blue", written by Declan Patrick MacManus. For those who don't know who that is, he was better known as Elvis Costello. In the 1990s, the song was recorded by Gwen Stefani and Chet Baker. In the first decade of the new millennium, the song has been covered by Everything But The Girl, Dianna Krall (aka Mrs. Elvis Costello), The Reputations, Judy Wexler, and, of course, Alison Moyet. This is another moody and jazz tinged song that fits perfectly with Moyet's voice.
This album is not available for download in the United States, but you can find import copies of the CD on Amazon
here
. Really, just purchase any album you can, for Alison Moyet never fails to deliver.