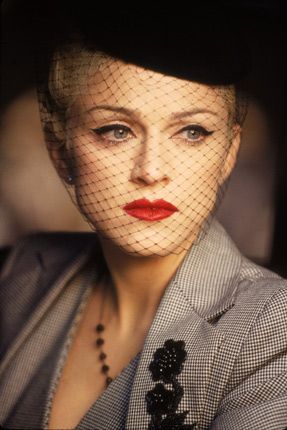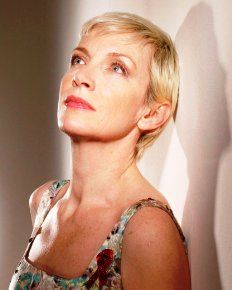 Clockwise from top left: Everything But The Girl, Tracy Thorn and Ben Wyatt; Madonna; TLC, Lisa "Left Eye" Lopes, Rozonda "Chilli" Thomas, and Tionne "T-Boz" Watkins; and Annie Lennox.
Not exactly sure why, but I while I was thinking about a post for tonight, Tracey Thorn's voice came to my mind, and I decided to go with it. In 1995, Tracey was the lead singer for the group Everything But The Girl, playing with Ben Wyatt. In 1995, they had a huge hit with a remix of their 1994 single, "Missing". I loved the song, and how it managed to have that beat yet still maintain that haunted quality in her voice.
Now, since I was mentally hanging out in 1995, I thought it a great opportunity to visit another fantastic song by Madonna. There were plenty from which to choose, but I decided to go with "Take A Bow". I picked it because it occurred to me that both "Missing" and "Take A Bow" have been covered by Matt Alber, and that made me happy. So here is "Take A Bow", written by Madonna and Babyface, off the
Bedtime Stories
album.
Now if I am just randomly including some of my favorite artists, I couldn't do without the magnificent Annie Lennox. Annie had been going solo since 1990, making some incredible music in her post-Eurythmics career. That included her 1995 hit, "No More I Love Yous". That was her first single off
Medusa
, an album of cover songs, all originally performed by men. It was written by Joseph Hughes and David Freeman and was first released by their band, The Lover Speaks, in 1986. But it was Annie's version I remember best.
1995 was a time of
CrazySexyCool
, at least if you were a TLC fan. The album, released at the end of 1994, was a breakthrough for Lisa "Left Eye" Lopes, Rozonda "Chilli" Thomas, and Tionne "T-Boz" Watkins, starting with the first single "Creep". The song, written by Dallas Austen, zoomed up the charts, and paved the way for future hits to come, including the "Waterfalls".
Have a great Sunday night and enjoy your week!