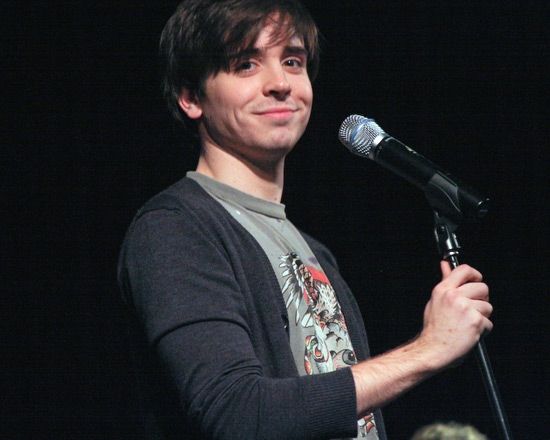 Matt Doyle has released his latest EP,
Constant
. This is a lovely companion piece to his 2011 EP,
Daylight
. As with the first,
Constant
is a collection of original songs, written by Doyle and Will Van Dyke. And once again, Matt doesn't rest on his matinee-idol good looks, instead offering up a meaty selection of songs that will keep me happy and wanting more from this artist. Although I haven't heard this out artist singing live, every time I listen to either of his recordings I want to that much more. He has such a beautiful tone to his voice, with a sweet depth.
While Daylight was a soulful production,
Constant
veers more on the Pop side, but still delivers heartfelt honesty. After a simple and straightforward opening to "What You Stole", the slips into a bluesy beat as if it were a warm blanket, and it picks up momentum, much like the the young love he sings about. Soon we hear the opening to "Don't Wait", the second track. This is an interesting mixture of of soul and pop,driving yet understated. It almost has the feel of a great Country crossover hit. Next we have the storytelling of "Can't Stay Here". With talk of dreams, innocence and life moving on, with or without you, the song lifts you up as it builds, then caresses to a conclusion. There is a nostalgic feel to "Can't Have You", a blues song that sparkles with a sequin feel. But that doesn't stop Doyle from reaching down to give a little growl from time to time. That was the perfect segue into the call and response sexiness of "Love Ain't Making Me Right". Doyle's voice adds another level of sexiness as he reaches deep down for strong emotional truth. For the final cut off the EP, he returns to the Pop sound on "Walls". It seems love is still a strong inspiration for good music, and once again Doyle makes a delivery straight from his heart.
To get a taste of this yummy EP, watch this video for "What You Stole" at the
Constant
release party, taped at Bon Soir Mondays at the Pink Elephant earlier this month.
You can purchase your copy of Constant from
iTunes
,
Amazon
, and
CD Baby
.