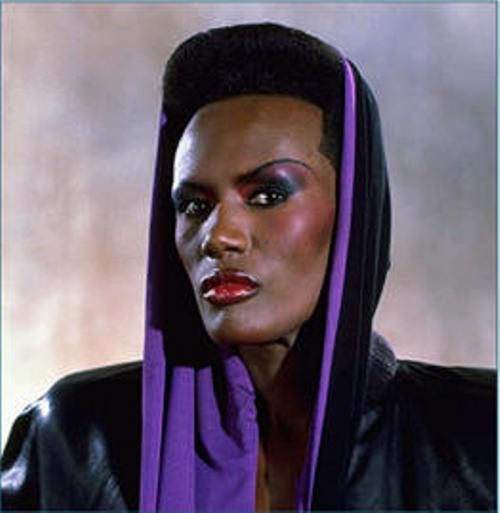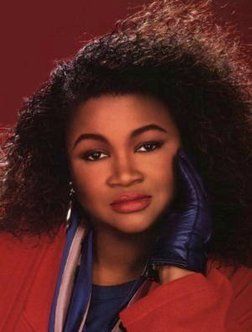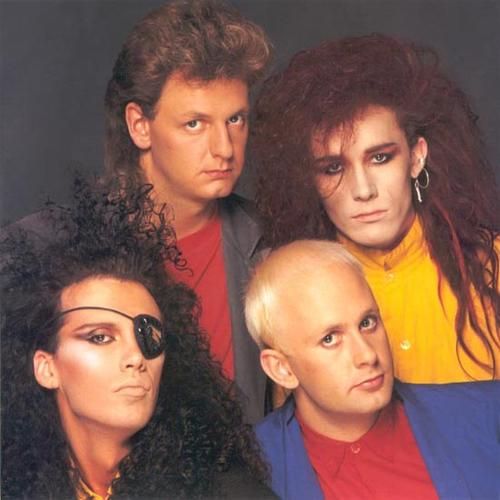 Clockwise: Grace Jones; Gwen Guthrie; Dead Or Alive; and E. G. Daily.
There was some interesting music coming out in 1986, including in the clubs. With names like Dionne Warwick, Lionel Richie, Klymaxx, Patti Labelle, Michael McDonald, Mr. Mister, Whitney Houston, Eddie Murphy, Survivor, and Robert Palmer making the Pop Top 10, you know the dance floor was delivering some great stuff as well. A prime example is the song that was #1 on the Billboard Hot Dance Club Play chart for the week of February 1, 1986. It was the incredible Grace Jones singing her brilliant song, "Slave To Rhythm". Jones was a model-turned social icon, and had some great music and amazing visual imagery to go along with them.
Actress E.G. Daily set her sights on more than just dialogue. The pretty blond also wanted to pursue a career in music, and after several years, including a role in the cult classic
Valley Girl
featuring a young Nicholas Cage. E.G. was signed to A&M Records, and was soon working with Jellybean Benitez and Stephen Bray. The pair were already working with another young talent who was a breakout star by this point. Yes, I am talking about Madonna. And on May 17, E.G. had the #1 song on the Billboard Hot Dance Club Play chart with "Say It, Say It".
Our next entry is a dance anthem that sat on top of the Club charts for two weeks at the end of August. It was probably the best known song by R&B Diva Gwen Guthrie, and it caused quite a stir, and not just because it was a hit. "Ain't Nothing Goin' On But The Rent" took the attitude that the man must be a Sugar Daddy, ready to pay for the privilege of dating Gwen. Some men got hurt feelings, others in the Village bars like myself just loved to dance to the song. Guthrie also had a songwriting career, co-writing songs for acts like Ben E. King, Sister Sledge, and Roberta Flack.
The band Dead Or Alive was one I loved the very first time I heard/saw them in a video. Late in 1984, I fell for the New Wave band and their frenetic hit "You Spin Me Round (Like A Record)". I was not only enchanted by the voice of singer Pete Burns, whose androgynous look was perfect for the time. For two weeks early in December of 1986, Dead Or Alive topped the Dance chart with "Brand New Lover".
In recent years, Burns become a controversial figure in the British media, with his extravagant cross-dressing and unusual relationships. Although androgynous in appearance, and known to date men, he also married a woman for 28 years. He said he was bisexual, but also went public with a relationship and subsequent civil union to a man, only to see it come apart. He later said in an interview that gay marriages could not work, and it was easier for him to be married to a woman. He also had issues with plastic surgery, including botched treatments on his lips that he has said cost him his life's savings to fix. Controversies like this have fueled his career in the last decade or so. But in the 1980s and 90s, he made some amazing music.