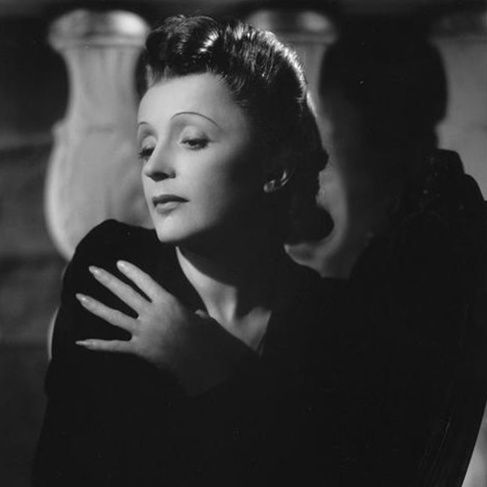 A few months ago, I posted about the Little Sparrow of Paris, the incredible Edith Piaf. (You can read that post
here
) Piaf is still considered by many to be the greatest singer of all time, and certainly the greatest French singer. Her career spanned the years 1935 to 1963, when she died at age 47. She was born Édith Giovanna Gassion, but was later given the name Piaf, or Sparrow. Her younger years were spent with her grandparents, before she was brought to her paternal grandmother, who ran a brothel. After he fought in World War I, Edith traveled with her father as a street performer, often doing acrobatics. And she would occasionally sing in public, the beginning of a great career. I guess this is what made her a great torch singer. In 1949, she sang "Hymme Á L'Amour," or a Hymn To Love.
Another of her great songs was the 1954 release, "La Goualante du Pauvre Jean," or the Ballad of Poor John. The song has a wonderful cabaret feel, transporting me to a night club in Paris, being entertained by the best of singers.
With lyrics by Georges Moustaki and music by Marguerite Monnot, "Milord" was released in 1959, and immediately touched the hearts of many. Whether it was the Piaf's ability to communicate, or it was the story of a young French working girl falling for a British man who doesn't know she exists. I think it might be a combination of the two. Give a listen to "Milord".
The stunning "Mon Dieu" has lyrics by Michel Vaucaire and the music by Charles Dumont, and explosive performance by Piaf. Released in 1960, the personal prayer from Piaf to 'my God', looking to be live her life, to make the memories she'd like to make. Listen as Edith sings "Mon Dieu".
You can find these songs and others on
iTunes
and
Amazon
.