Peace Bisquit has released a new collection of songs that will surely put your weekend in overdrive. I first head of the album via the talented Jason Walker, whose sensational cover of Taylor Dayne's "Tell It To My Heart" was featured on the blog a few weeks ago. But now the entire album is available for purchase, and it is sensational. But with 23 songs from so many truly gifted artists, often in collaboration with other talented people, this is something special. Aside from the aforementioned Jason Walker, there is also Michelle Williams, Amanda Lepore, Carmen Electra, Miss Lawrence, and cirKus, as well as the other fantastic performers featured below.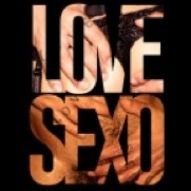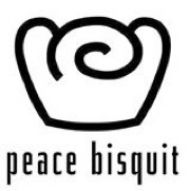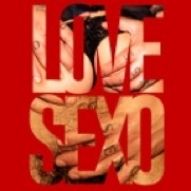 The Ones are an American electronic dance music band, best known for their 2001 hit UK single, "Flawless". Paul Alexander, JoJo Americo, and Nashom Wooden make up the group, who formed in Greenwich Village when the trio worked together at a Patricia Field boutique. They are still going strong, and sound fantastic on "Face and Body", the track off the album. Featuring the Russian duo of Fagault and Marina, the song glides along like it is floating on ice. The music video is a visual banquet, a delicious meal for the eyes. This is The Ones with "Face and Body (John J-C Carr Fashion Mix)", featuring Fagault & Marina.

Well, it is no secret I am a fan of Cazwell's music, as he has been featured on the blog many times. So when I learned he also had a track on the collection, I was excited to hear it. When I read he was teaming up with 'Ru Paul's Drag Race' alumni Manila Luzon, that only made it even better. The song was written by Cazwell, and produced by the rapper and NY DJ Richie Beretta. In fact, Beretta and the artist Roxy are both featured artists on the track, making this collaboration both sexy and strong. And those attributes are enhances by the video, for it is always a bonus to watch video of Cazwell in the tub. This is Manila Luzon and Cazwell featuring Roxy and Richie Beretta with "Helen Keller (Jodie Harsh Remix)".

Brooklyn has long been a hot bed for indie Rock musicians, and that continues to be the case. That is where you can find keyboardist and vocalist Matt Johnson and drummer Kim Schifino, known professionally as Matt & Kim. The duo truly took off in 2009, when the music video for "Lessons Learned", in which the pair get naked in Times Square, went viral, and earned them the "Breakthrough Video" award at the '2009 MTV Video Music Awards'. The song "Let's Go" was first heard on the 2012 release, 'Lightening'. A great new remix gave the song new life, and a place on this collection. This is Matt & Kim with the song "Let's Go (Stefan Dabruck Remix)".

Finally, we come to one of my favorites off the album, along with Walker's. It comes from a very talented veteran of the music industry. Angie Stone first came to the attention of the industry in the 1980s, when she was 'discovered' as part of The Sequence, a Rap trio. But she also found success as a solo artist, allowing her stunning voice to really shine. "Life Story" originally appeared on her 1999 album 'Black Diamond'. But with a new remix by Stefan Dabruck, the Gerry DeVeaux and Craig Ross song has a new freshness, and Stone's voice is as amazing as ever. This is Angie Stone with "Life Story (Stefan Dabruck Remix)"
You can purchase 'Love/Sexo' from
iTunes
and
Amazon
. The iTunes version also includes seven music videos, rounding out with the addition of 30 tracks to your collection, while also being less expensive that the Amazon offering. For more about Peace Bisquit, visit the
official website
. You can also 'like' them on
Facebook
, and 'follow' them on
Twitter
.