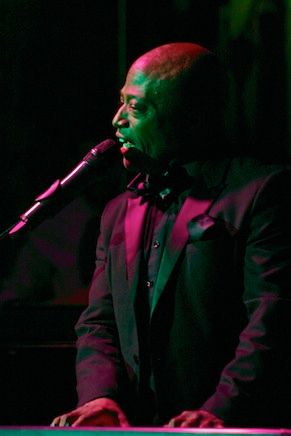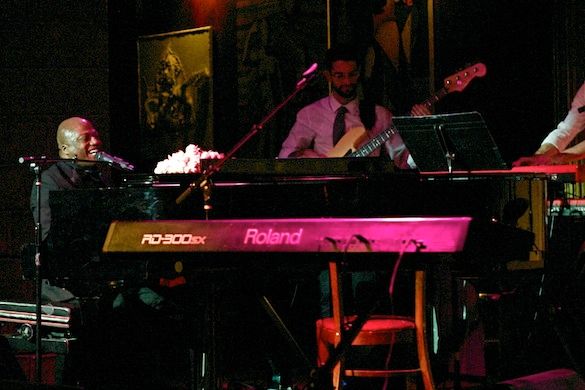 On October 20th of 2014, I was lucky enough to be in the audience for David Raleigh's CD Release Party at The Cutting Room in Manhattan. I was joined by my sister, Kim, who rode the train with me from New Jersey to Penn Station, and then the easy walk to 32nd and Park Avenue. There we found the plush space, with a long line of fans equally eager to find a good seat to hear him performing songs from his new album, 'The Equation of Love'.
It isn't really surprising that I had both my cameras with me, and decided to share by photographs and videos here with you all. Once we found a seat, and had a yummy meal, it was time for the show. I was delighted to hear David would be singing all the songs off the album, as they were on the track list. I was pleased to hear Nathan Leigh Jones was there, representing himself as producer of the album, as well as the co-writer with David on all eleven songs. The show started with the "Technicolor Dream", a beautiful ballad that draws a vivid picture of love. I hope you enjoy David Raleigh singing "Technicolor Dream".
The next song was the first single off the album, "Do It To Me". The song also had the first music video, and was featured on this blog last fall. You can check that out on the
blog post here
. Following that uptempo number, it was time to go back to the ballad, with David at the piano. There is such charm and love in "Minus You", and I find it had to resist. That is followed by another ballad, the lush and gorgeous "Paradise". This is David singing it live.
After a moment to recover, my senses came back down to earth as Raleigh prepared the next song, "Sweet Love". This is a wonderful uptempo song that can make you hungry, as well as warm your heart. It certainly made me rethink not ordering a dessert after dinner. For the next song, David brought out a dear friend, one who also happened to sing "Stay" with him on 'The Equation of Love'. Rhonda Ross came out to sing, and she was ready to go. This should come as no surprise, for the daughter of Diana Ross and Berry Gordy should be special. And she is. And so is David, as they both have great fun with the sexy Latin rhythms of "Stay".
It was time to change things up, so David slowed things down with the next song, "Maybe". The song has an inherent sweetness, with just the right amount of melancholy. Raleigh switches gears again, this time taking on a thoughtful quality of music with "Lost In Time". What does time really mean, and how does love affect it? Next up is "It's Only Love", an anthemic power ballad reminiscent of the work of Dianne Warren. I love this song.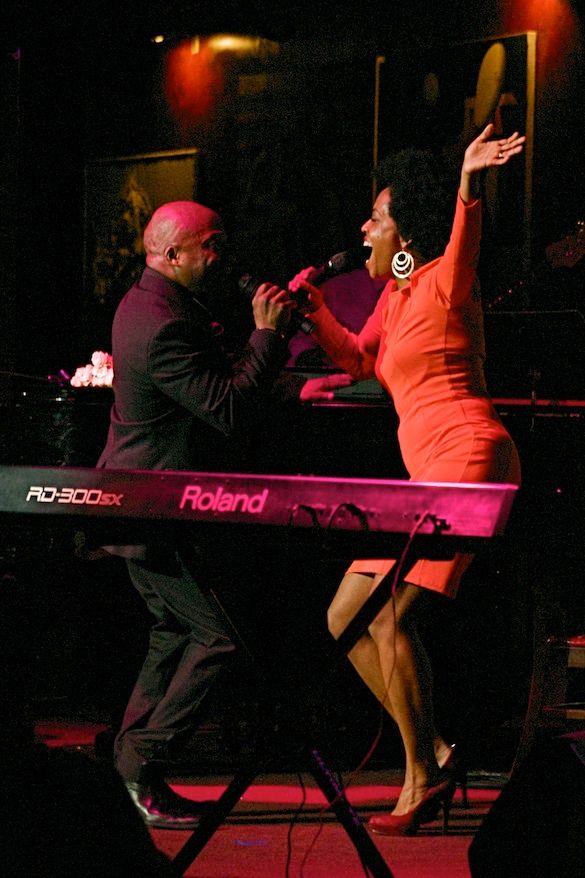 "Good Times" is up next, and strikes a note of nostalgia, in the sweetest of ways. It recalls a time before, and the music we listened to - it is amazing how music can bring us back to quickly. David ended the show just as he ended 'The Equation of Love', with the song "Thank You". The song is so earnest, so heartfelt, it always manages to touch my heart. This is David singing "Thank You".
After the show, we were all invited to the after party, and it was fun to go. I must admit, while I was standing there chatting with my sister, and in walked in Tony winner Billy Porter, I was impressed. and he looked fabulous, by the way. But soon it was time to go catch a train out of the city, so I collected my autographed copy of the album, and started walking to Penn Station. I had a great time, and couldn't wait to load 'The Equation of Love' on my iPod. You can to, for 'The Equation of Love' can be found on
iTunes
and
Amazon
. To learn more about David Raleigh, visit his
official website
. You can also 'follow' him on
Twitter
, and 'like' him on
Facebook
.