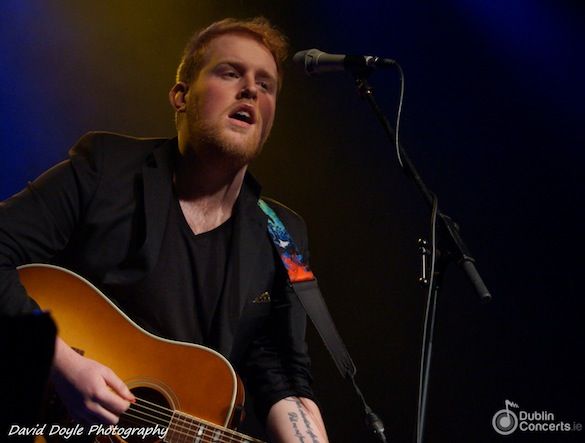 This morning I reviewed the latest from Irish singer/songwriter Gavin James, and mentioned I first discovered him via a clip of him singing "At Last", the classic song written by Mack Gordon and Harry Warren for the 1941 film, 'Orchestra Wives'. It was performed in the film and on record by Glenn Miller and his orchestra, with vocals by Ray Eberle and Pat Friday. The song is perhaps most closely identified with the outstanding recording made almost two decades later, when Etta James had a huge hit with the song in 1960. Fast-forward more an fifty more years, and I come across this YouTube video, and find myself another singer/songwriter with whom I form a bond. This is Gavin James singing "At Last" at a Tower Records in Dublin, Ireland.
I guess this is me getting an early start to the Valentine's Day festivities. To learn more about Gavin James, visit his
official website
. You can also 'follow' him on
Twitter
, and 'like' him on
Facebook
. For more about his music, you can check out my thoughts on his first full-length album, 'Live at Whelans' from earlier.