On November 24, 1950, a new Broadway musical opened at the 46th Street Theater, and was an instant hit for theatergoers and critics alike. 'Guys and Dolls' had music and lyrics by Frank Loesser and book by Jo Swerling and Abe Burrows. The story was based on "The Idyll of Miss Sarah Brown" and "Blood Pressure", two short stories by Damon Runyon, as well as pulling a couple of characters from a few other of Runyon's works. It starred Robert Alda as Sky Masterson, Sam Levene as Nathan Detroit, Isabel Bigley as Sister Sarah Brown, and Vivian Blaine as Adelaide. The show was nominated for five Tony Awards, and won them all, including Best New Musical. 'Guys and Dolls' was selected as the winner of the 1951 Pulitzer Prize for Drama. However, because of writer Abe Burrows' troubles with the House Un-American Activities Committee, the gutless Trustees of Columbia University vetoed the selection, and no Pulitzer for Drama was awarded that year.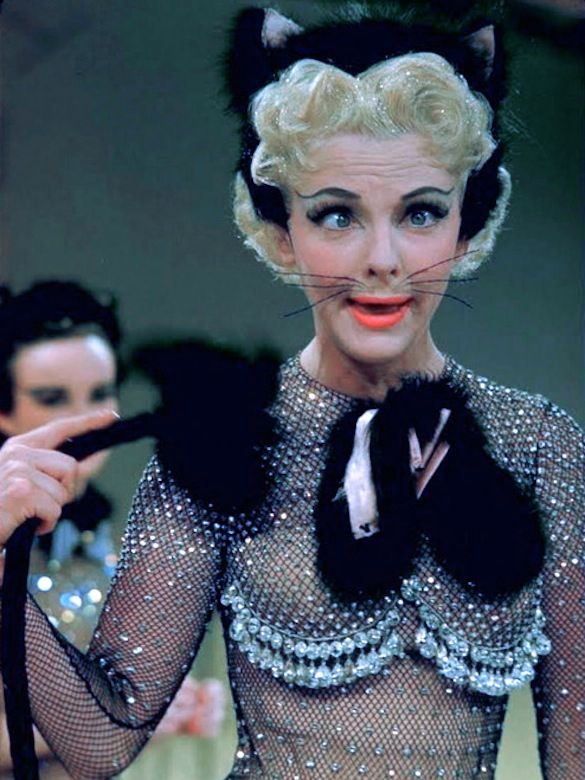 Of the four leads from Broadway, Vivian Blaine was the only one to revive her performance. She joined Frank Sinatra, Marlon Brando, and Jean Simmons on screen, once again to good notices. Adelaide was a night club performer, and in a relationship with Nathan Detroit, hoping to get a ring. While thinking about it, she reads an article about the effects waiting for a proposal can take on a person. The song is "Adelaide's Lament", and it remains one of the most popular from the great score of 'Guys and Dolls'. This performance was recorded during the 1971 Tony Awards, when they offered highlights of previous years. There is a wonderful introduction by the late Jerry Orbach, who played Sky Masterson in a 1965 revival. This is Vivian Blaine singing "Adelaide's Lament" from 'Guys and Dolls'.
In 1983, Blaine became the first star to make a public service announcement for AIDS-related causes, including AIDS-Project Los Angeles. In fact, she donated the royalties from several recordings to the group. On December 9, 1995, Vivian Blaine died of congestive heart failure. She was 74 years old.