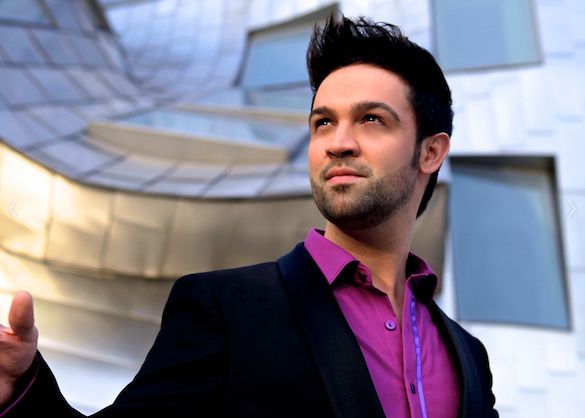 As part of my celebration of Valentine's Day, I am offering up some songs from some of my favorite artists. Luckily enough, I am able to pair up one of the greatest love songs ever with one of my favorite vocalists. "Unchained Melody" was written by Alex North and Hy Zaret in 1955. North had written the music for a prison movie, 'Unchained', which is how the song got the name. It was made famous by the recording made by the Righteous Brothers, a world-wide hit in 1965. Fast-forward 47 years, and Chadwick Johnson recorded the song as part of his 2012 release, 'Soul Rising'. I had been eagerly awaiting the release of the album since first finding Chadwick's music after falling in love with his recording of "Intoxicated". His voice is like magic to me, and I could listen to it all the time. Check it out for yourself with Chadwick Johnson singing "Unchained Melody".
I love Chadwick's voice, and can't stop listening to the album. To learn more about Chadwick Johnson, visit his
official website
. You can also follow him on
Twitter
, and "like" him on
Facebook
. You can purchase your own copy of 'Soul Rising' from
iTunes
or
Amazon
.