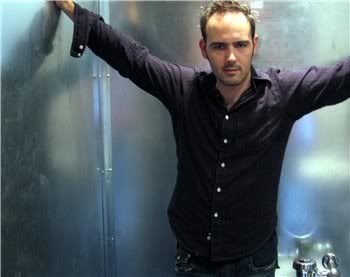 How funny is it that I lived in Vermont for a couple of years, and didn't find out about Gregory Douglass, a Vermont resident, until I had moved away? Go figure. So, I moved back to Delaware, and discovered this talented guy, someone who has put out 7 CDs and a couple of EPs since 1998, when he put out his first at the age of 18. He is an amazing musician, amazing on the keyboard and strong with the guitar.
His latest is
Battler
, which features twelve layered and texture-filled cuts, mostly piano and guitar-driven. Unlike his earlier work, which was more in the pop/rock vein, the sound is more textured and dramatic, with greater nuance and dark edges.
Broken Through
was the first single, showcasing the range and emotion of his voice. The latest single is
Cathedrals
, which opens with an A cappella choral chant, and picks up a strong guitar.
There is also the song
Sadly
, featuring a beautiful guest performance by Anais Mitchell, a brooding ballad with strong jazz influences. And
Ordinary Man
, featuring Grace Potter, a nice pop tune with some soaring vocals.
No Apology
is another number that starts off with no instrumentation, which is only used sparsely in the final quarter of the song, and it is just beautiful.
The following is
I Wanted To Run
, a song from his 2003 release,
Pseudo-Rotary
. Funny, if I had known Gregory's music when I lived in Vermont, I would have been able to catch him live in Burlington, and now, he is still on the list of performers I have yet to catch live.
You can find more on Gregory and his music at his
website
.