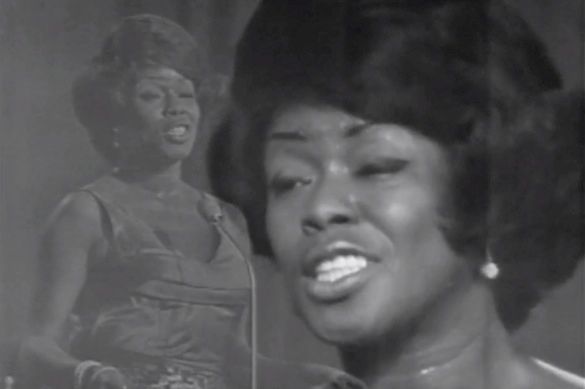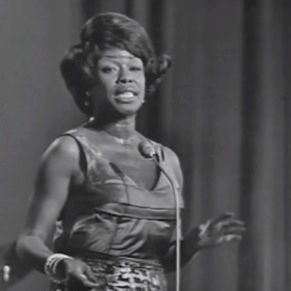 I have long enjoyed the amazingness that is Sarah Vaughan. The singer, also known as Sassy, was not only popular with record buyers, but also record makers. Singers like Frank Sinatra envied the singer, having been quoted once as saying, "Sassy is so good now that when I listen to her I want to cut my wrists with a dull razor." Her career began in either late 1942 or early 1943, when she won an Amateur Night competition at Harlem's Apollo Theater. Soon she was opening for Ella Fitzgerald, and working with Earl Hines and Billy Eckstine. It was only a matter of time before she was out front and center, a headliner herself. In 1964,, Sassy had a show in Sweden, recorded for television. She sang some incredible songs, a few of which I will bring to you tonight. The first of which is a song written by 1954 by the pianist Erroll Garner, with lyrics later written by Johnny Burke. This is Sarah Vaughan singing the classic song, "Misty".
I thought I would lighten the post a bit with a song written in 1929 by Fats Waller, with lyrics by Andy Razaf. Waller's 1934 recording of "Honeysuckle Rose" has been placed in the Grammy Hall of Fame. The song is a delightful love song, and when it is in Sassy's hands, it is even lighter and sweeter. I hope you enjoy Sarah Vaughan singing "Honeysuckle Rose" as much as I do.
The next video features a popular song from the 1953 musical 'Kismet', written for the show by Robert Wright and George Forrest. The show was said to be inspired by the music of Russain composer Alexander Borodin. "Baubles, Bangles, and Beads" was a big hit in 1954 by the great Peggy Lee, but seems like a perfect choice for Vaughan. The song, with the complex melody line and structure, allows her voice to move effortlessly over the musical terrain, making for a wonderful aural journey. This is Sarah Vaughan singing "Baubles, Bangles and Beads".
"The More I See You" is a popular song written by Harry Warren, with lyrics by Mack Gordon. The song was published in 1945, and has been a standard for many singers ever since. Both men and women lined up to sing it, and that is what they did. While many took it on, few gave it the nuanced touch delivered by Vaughan. I think this is a perfect way to end the post tonight. Pleasure enjoy Sarah singing "The More I See You".