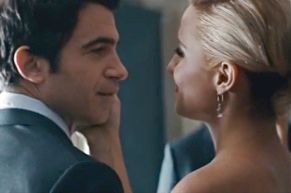 There is a new single and music video out from Sam Smith's latest, 'In the Lonely Hour', and shows just how deep that album is. The song, "I'm Not the Only One", is a bluesy ballad that takes a look at infidelity. The video is a perfect complement to the song, allowing strength to be a counterpoint to the act, rather than victimization. When tears can help power grow, you know you are doing something right. As is the case on all the music he has released, Smith's voice is incredible on the track, and his reading spot on. This is the music video for Sam Smith's "I'm Not the Only One".
You can find the song by Sam on his latest release, 'In the Lonely Hour'. You can purchase the album from
iTunes
and
Amazon
. For more about Sam Smith, visit his
official website
. You can also 'like' him on
Facebook
, and 'follow' him on
Twitter
.