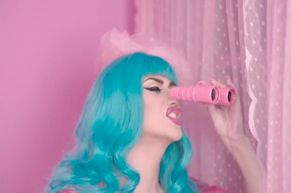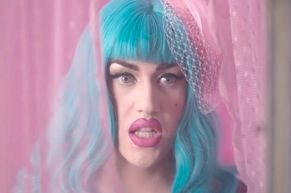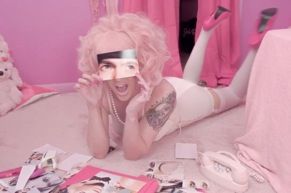 After making it tot he finals of RuPaul's Drag Race Season 6, you'd think Adore Delano might want to take a break, but that apparently is far from the case. Not only has she released the album 'Till Death Do Us Party', but she has released the fourth single and music video! Of her time on the show, Adore says "I represent the new queens, the weirdos, the unpolished," she says. "I stand for those who have been told 'you can't do this.' I'm here to say, 'you can'." Her latest release is "Hello, I Love You", a scrumptious tale of young love that is positively stalkeriffic.
As if often the case, the best songs speak the truth. "I was fatally attracted to a guy named Greg Ahern in high school," Adore admitted. "I cut his picture out of my brother's yearbook and I would stalk him during his wrestling practices." In the video, Adore has a young man she fancies, but I can't really say he feels the same to the young queen. Or really likes her attention. When asked more about her past, Adore doesn't hold back. "When it comes to finding love, I can be aggressive," she admits. "I can also be a gentle pussycat. It all depends on the person I'm in love with… and if I ate that day or not." I know,you are all dying to know if Adore has found love, right? "I think I'm falling in love with a boy I met at a show in Australia," she says. "He's magical." But what if he doesn't feel the same for her? "I'll cry about it for two days and then find a cute twink on Jack'd to forget about him." Sounds like a the makings of a song from the next album, doesn't it? Here is the music video for "Hello, I Love You" by Adore Delano.
To purchase the single "Hello, I Love You", and I know you wanna, you can find it on
iTunes
and
Amazon
. If you'd like more, you can find the album 'Till Death Do Us Party' on
iTunes
and
Amazon
, as well!. For more about Adore Delano, visit her
official website
. You can also 'like' her on
Facebook
, and 'follow' her on
Twitter
.