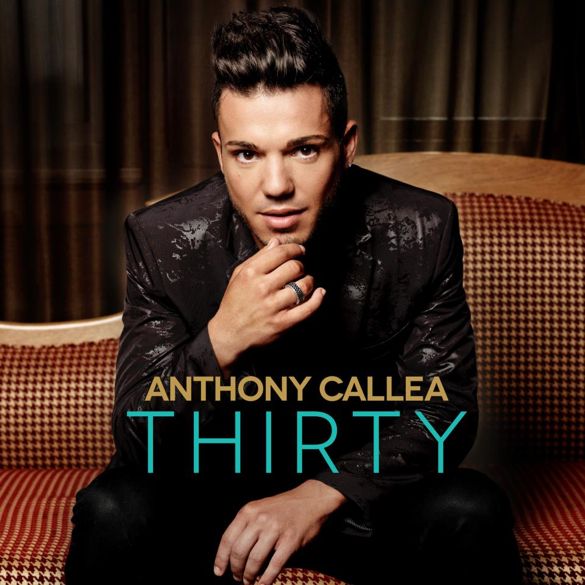 As we are just a couple of weeks away from the release of the new album from Anthony Callea, you can now preview all the songs on iTunes! 'Thirty' will be released on April 26, but you can listen to the preview, and pre-order your own copy. You can also pre-order an autographed copy of 'Thirty' from the online music store
Sanity here
. The album is a 12-song collection that is an interesting blend of music Anthony has been singing at some live performances, like "Get Here" and "When You Believe". It also includes some different songs, like Anthony soaring on "Nella Fantasia". You can preview 'Thirty'
here
.
As I said, there are a few of the songs that Anthony has performed live. One of those is the beautiful "Get Here", originally sung by Oleta Adams in 1990, and written by the talented Brenda Russell. In an interesting and unrelated side note, the Adams recording was produced by Roland Orzibal of Tears For Fears fame. And here is Anthony singing it live a few years ago, on an Australian television program.
There is also a clip on YouTube of Anthony singing the song with his handsome and talented partner, Tim Campbell. I have to admit I am a long-time fan of Anthony's amazing voice. Since I first came across a video of the Australian singing, I have been head-oever-heels in love with him. I had to buy his first two albums, as well as his recent EP. And how about that DVD of Anthony performing live? Yes, I've had them all. So you better believe I cannot wait to add this one to my playlist as well. Now if I can only convince him to play a show on the East Coast of the United States. For more about Anthony Callea, visit his
official website
. You can also "like" him on
Facebook
, or "follow" him on
Twitter
. Give a listen to the preview, and be sure to tell Anthony how much you loved it!