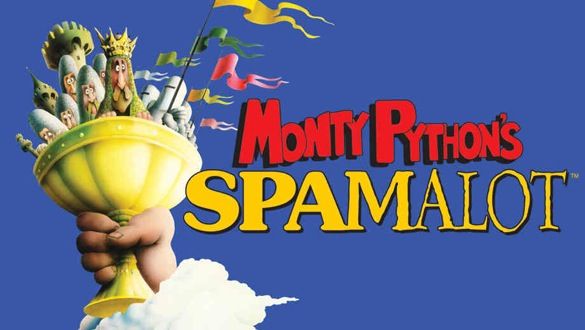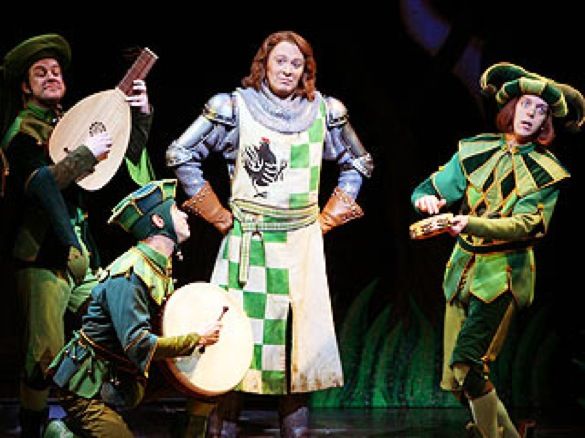 In January of 2008, Clay Aiken joined the cast of the Broadway hit 'Spamalot' at the Shubert Theatre in New York, just under three years after the show had opened. It was planned to be a limited run of about four months, and by all accounts, it was a highly successful run, with increased ticket sales as well as delighted fans. In fact, Aiken was brought back in September of that year, and went through January 2010, when the show closed. It seemed like Clay's fans, as well as fans of the show, ate up what Clay had to offer. Take, for instance, the musical number "Not Dead Yet" from the first act of the show. Enjoy this whimsical number, one only the men of Monty Python could have put together.
Perhaps one of Clay's best numbers from the show was "You Won't Succeed On Broadway", heard nightly in the second act. Again, it was pure Monty Python, for the show was inspired by their iconic movie, 'Monty Python and the Holy Grail'. The book and lyrics were written by Eric Idle, and the music by John Du Prez, Eric Idle, and Neil Innes. The show was a delightful but irreverent parody of the legend of King Arthur and his Round Table, with the tongue in cheek requisite for Monty Python. Enjoy as Sir Robin, played by Clay, explains to the other Knights why "You Won't Succeed On Broadway".
You can purchase the 'Spamalot' Original Cast Album from
iTunes
and
Amazon
, although I will point out it does not include Clay. The original Broadway cast included Tim Curry as King Arthur, Michael McGrath as Patsy, David Hyde Pierce as Sir Robin, Hank Azaria as Sir Lancelot and other roles, Christopher Sieber as Sir Galahad and other roles, and Sara Ramirez as the Lady of the Lake. It also included Christian Borle as Prince Herbert and other roles, Steve Rosen as Sir Bedevere and other roles and John Cleese as the recorded Voice of God. For more about Clay Aiken, visit his
official website
. You can also follow him on
Twitter
, or like him on
Facebook
.