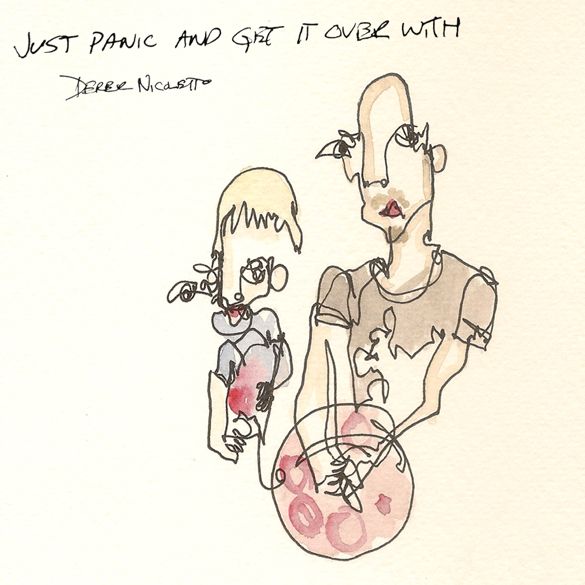 Yesterday, Derek Nicoletto released his latest collection of songs, 'Just Panic And Get It Over With'. I've been following Derek since first discovering his talent as the front man for Telling On Trixie, a rock band that put out two albums in 2007 and 2008. Once the band decided to call it quits, Derek continued to express himself musically, and in 2011 released his first solo album, 'Kind Ghosts'. I loved the Rock sound he had with Telling On Trixie, and liked the way he grew to a Pop/Rock sound with 'Kind Ghosts'. I was excited and couldn't wait to hear what is next, and I immediately heard an evolution continued to happen. 'Just Panic And Get It Over With' has an electronic sound driven by Nicoletto's strong vocals and a very fresh sense of Pop. There is the duality of feeling the 6-song collection has a softer touch, but a much clearer focus than his previous music.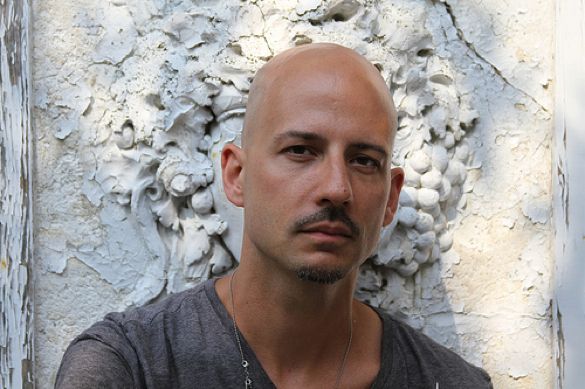 When speaking about putting this collection together, Derek talked about hitting a point in production when he just couldn't seem to go forward, be it with writing or recording. His producer, Jamie Siegel, Told him to take a bit of time away from it all, to regroup. It obviously worked, for I have the EP in my eager hands, and have the music playing on my iPod. And this is how Derek explains he came up with the title. "Sometimes we need earthquakes to shake us," he said, "leaving the strong parts stand and the weak parts open to be rebuilt. I've been rebuilding. I think I always will be. And to grow and to rebuild yourself, sometimes you need to Just Panic And Get It Over With." And it is in that spirit that I will begin with some of my thoughts on this EP. It kicks off with "Kings Are We", the bracing percussion, but soon takes on a different feeling, with a light and airy mood comforting my heart. There is a bit more urgency to "F5", with the percussion track driving the tempo. There is a real electronic feel to the song. We are reminded that on most computers, the 'F5' keys refreshes your screen, and there are certainly times we'd all like to be able to 'refresh' our life. There is a real anger in "Hell In Gramercy", as you can hear for yourself by hitting play.
There is a wonderful ethereal feel to the opening of "Mother Numb It", but as a percussion track is layered on to it, along with Nicoletto's bold vocals, there is a beauty in the way the song comes together with the layers. It really reminds me of some of the music made by The Police in the latter stages of their collaboration, when seemingly disparate sounds comes together to make intriguing music. Soon we hear the opening bars of "Blink of an Eye", and I instantly feel the warmth of music, reminding me of Yazoo and Depeche Mode, with a lightness that did not preclude smart and honest lyrics. Check out "Blink of an Eye".
And, finally, the last song is "San Simeon", a charming Pop song that manages seduce the listener in all the right ways. There is a dreamy quality to it, a hypnotic sound that makes me beg for more. And that, my friend, pretty much sums up my thoughts on 'Just Panic And Get It Over With', a seductive and enchanting collection of original music from Derek Nicoletto. I hit play and allow the music to take me places I only dreamed of before. You can purchase 'Just Panic And Get It Over With' from
iTunes
and
Amazon
. To learn more about Derek Nicoletto, check out his
official website
. You can also follow him on
Twitter
or "like" him on
Facebook
.