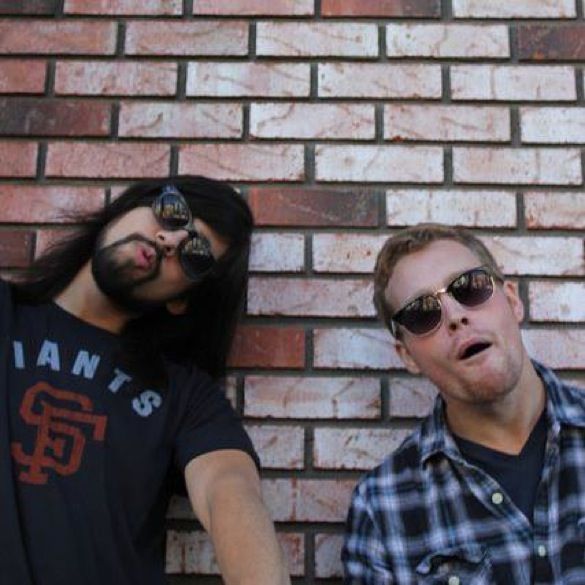 River Shiver are Ruben Rios, left, and Brandon Zahursky, right.
You know I have always believed that it is true, straight boys need love, too. So when I heard about River Shiver from my friend, Kim Hildreth, I had to check them out. After all, he spoke so highly of them, especially Brandon Zahursky on guitar and vocals, an artist Kim liked Brandon's solo music, too. Zahursky is joined in River Shiver by Ruben Rios on Drums and Percussion. So I followed the link Kim sent me, and it turns out he was dead on, River Shiver is making some fantastic music. The first song I heard was "Lies", an amazingly intricate and layered piece that blends Rock, Soul and Folk with a deft hand. What starts off as a simple and delicate acoustic song builds and grows with a great deal of grace.
On the second single, "On The Rise", once again they start with a simple melody, with a true sweetness rooted in there. It is as lovely as the love Brandon sings about. There is a wonderful grit in Brandon's vocals, adding a bit of weight to a gorgeous song with a true lightness.
To learn more about River Shiver, check them out on
Facebook
, and 'like' them! To purchase their songs, you can either click on the widgets above, or click
HERE
for "Lies", and
HERE
for "On The Rise". And now you know why I listen when my buddy Kim tells me something. After all, we already know we both has an unending appreciation of Bobby Jo Valentine, so I know he has good taste in music...