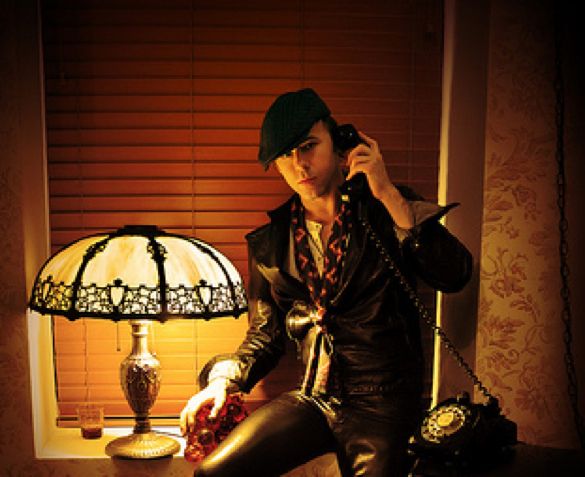 I was first introduced to the music of Derek Bishop by another musician I respect greatly, Brett Gleason. When I get a recommendation like that, I certainly make sure I give it a good listen. I am glad to say that I wasn't disappointed, for Derek's "Resistance Is Beautiful' was a charming listen, one I fully enjoyed. And when he recently put out word that he was back working on a new album, and you could make a pre-order now, no one had to tell me twice. You see, I still had such great feelings about his first album, I was eager for more. In case you didn't get the chance to listen, here is a great music video for the wonderful song "Why Hold On" from his debut album.
The album is filled with songs that have strength not only in the influences, but in the strong essence behind them. Bishop writes his songs, and they are obviously all close to his heart. The album appealed to me right away, and has held me since. That would include a track I was particularly fond of, and the music video only made me love it more. "Take Him Away" featured a guest starring role for Brett Gleason, a piano man who plays through some high party drama, while Derek takes things into his own hands...
Now that I have had that walk down memory lane, you can see why I was so excited about hearing new music from Derek Bishop. In case you might be interested as well, I guess I should let Derek tell you more about it himself. Give a listen, and just be careful the handsome devil doesn't steal your heart.
To place your pre-order, or to learn more about the new music, visit Derek on his
Kickstarter page
. You can also read my review of 'Resistance Is Beautiful'
here
.