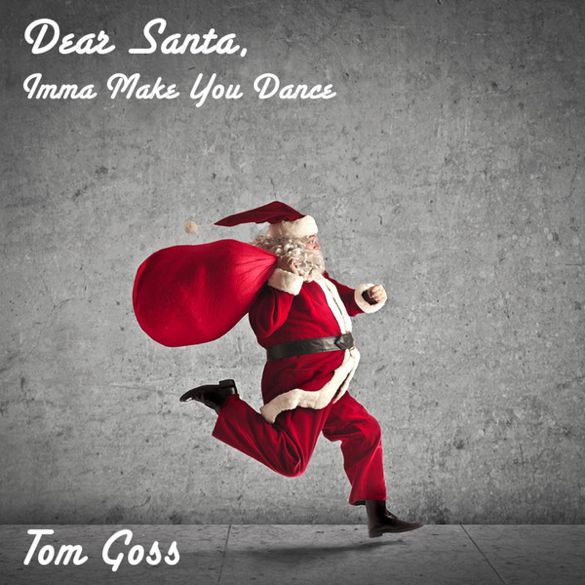 Singer/songwriter Tom Goss has been the poster boy for holiday spirit lately, with his first holiday gift being a message to his fans just before Thanksgiving, "It's You I Give Thanks For (To The Best Fans Ever)", available for download on his ReverbNation page. If you missed that, check it out here.
Now Tom has another holiday song for everyone to enjoy. "Dear Santa, Imma Make You Dance" is a fun season song, written as only Tom could write. The ElectroPop carol has a light feel, but still remains heartfelt. Tom manages to weave Michael Jackson's dance songs, fucking tube socks, Macklemore, and a holiday memory into a perfect Christmas song. You can purchase "Dear Santa, Imma Make You Dance" on
iTunes
,
Amazon
, or
CD Baby
. Be ready to smile.