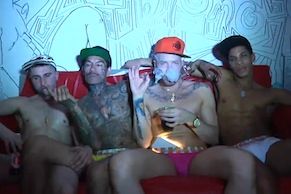 I am a fan of the music of Cazwell, the rapper with blond hair, blue eyes, and a hot body who has released a new music video. I can't remember when I first discovered his music, whether it was when I sw the video for "Ice Cream Truck", or some other gem I still play on my iPod. His new single, "Downtown", follows in the style of his videos, meaning it is sexy, irreverent, and filled with hot men wearing as little as possible. So when I point out this music video is NSFW, I mean it. So if you are at work, do yourself a favor, and either favorite the video you you can come back too it - often - or put on the headphone and take you chance on being caught. Who knows, your boss might want to watch with you.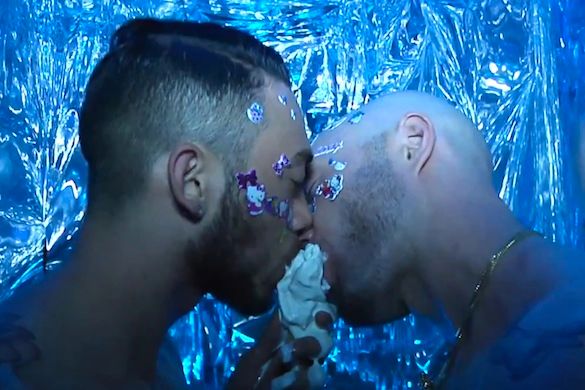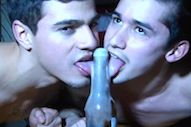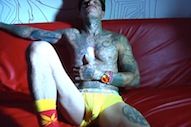 "Downtown" is a single off the album 'Hard 2 B Fresh', and once again, Cazwell has me from the start. The song is an homage, of sorts, to life lived in the city, if you discount life on the Upper East and Upper West Sides of Manhattan. These are not boys going to the piano bar in the West Village, either. They used to hang out in midtown, before Mayor Giuliani banished the clubs and the porn theaters. So they go to the Lower East Side to see the boys strip, but drink it up at their apartment before they go out, to save some money. This is Cazwell with "Downtown".
"Downtown" can be found on Cazwell's latest album. You can purchase 'Hard 2 B Fresh' from
iTunes
and
Amazon
. To learn more about Cazwell, visit his
official website
. You can also find him on social media, where you can 'like' him on
Facebook
, and 'follow' him on
Twitter
.