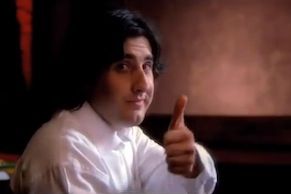 To get back to my "Date Night" series, I have decided on a double-feature of romantic comedies. Because I think we can all use a bit of laughter and more love in all our lives. The first up tonight is 'Sombrero', the 2008 release from writer/director Nathaniel Atcheson. The short tells a story of what happens when James attempts to meet his long-lost brother at a Mexican restaurant the same night Terry will meet up with a date he met online. It stars Michael Osborne as James, Jeff Lorch as Raymond, Anthony Sherritt as Robert, and Christian Zuber as Terry, and all four performances made me laugh. This is 'Sombrero'.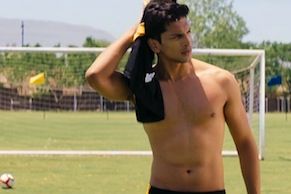 The first thing I say about 'Bling', a 2013 release from Varun MacHhar, is how gorgeously shot the short is. It was filmed on location in Pune, Maharashtra, India, which is a beautiful place, at least if the pictures are true. The story is about best friends Rohan and Tiara, and the only thing that can come between a young closeted gay and his straight bestie. Of course, that would be stunning guy. Who will snag him first? The short stars Satyajeet Dubey as Rohan, Shabnam Pandey as Tiara, and Aakash Jaiswal as Sam. This is 'Bling'.
Have a great weekend!