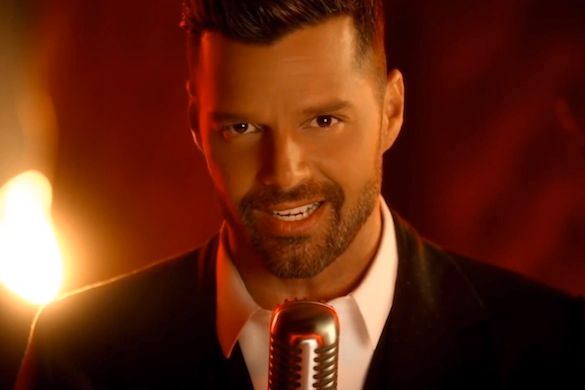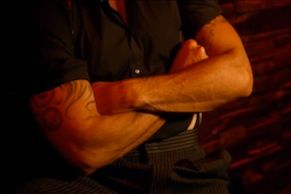 I have never been shy in professing my love for Ricky Martin. I've been enamored for over a decade (God, I'm old), and I swear he keeps getting better looking, and even sexier. I could easily convince myself he secrets from drug, for he has me addicted. I need to watch his videos, and listen to his songs. Even the non-English language stuff, despite the fact I don't speak Spanish. Hey, I took French in high school and college! But rest assured, if Ricky wanted me to, I'd learn Spanish so fast, he'd be impressed and want to marry me...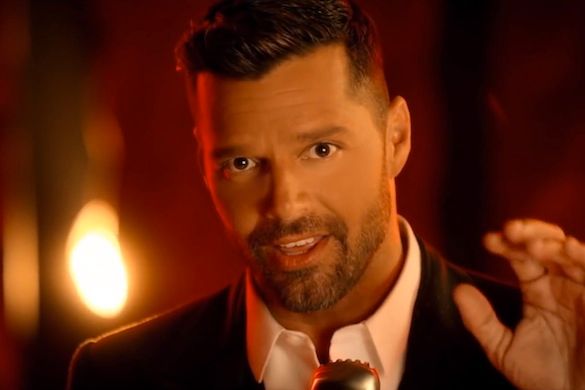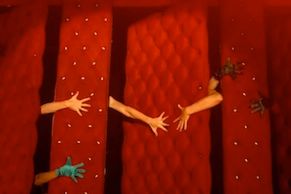 A few weeks ago, I featured the music video for Ricky's "Disparo al Corazon", and it was then I realized I had not posted about the first single and music video released from the latest album, 'A Quién Quiera Escuchar'. "Adios" is the aforementioned video, and I kinda love it. It is uptempo, melodic, and a little bit quirky, so what is not to love? I love the sexy playfulness, and the way Martin just owns the screen whenever he is on it. I can't listen to it enough, and the same is true for the whole album. This is Ricky Martin with the music video for "Adios".
"Adios" can be found on Ricky's latest album. To purchase 'A Quien Quiera Escuchar', you can find it on
iTunes
and
Amazon
. For more about Ricky Martin, check out
his official website
. You can also 'like' him on
Facebook
, and 'follow' him on
Twitter
.