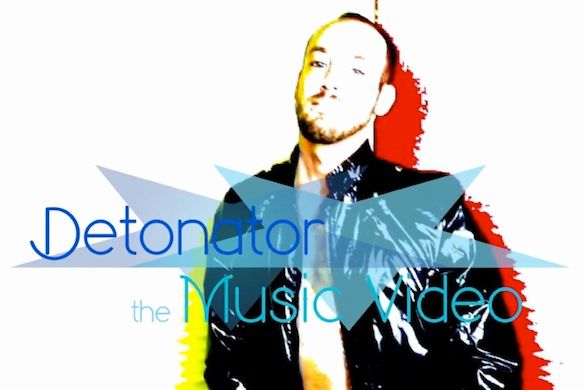 I have been enchanted with the music made by the gorgeous siblings from Pittsburgh, known as Candy Apple Blue. I was first introduced to them by SIRPAUL, and they have remained a steady feature of my playlists. Carly and Hoyt Emerick make catchy Electropop songs I find impossible to resist. Recently, they have recorded with singer Nick Bramlett, and it sounds like a collaboration that is great for everyone. Together, they released a new music video for the song "Detonator", and I couldn't be happier. Bold and colorful visuals compliment the song, as well as the handsome artists performing the song. This is Candy Apple Blue with the music video for "Detonator" featuring Nick Bramlett (Tyler Nelson EDM Mixshow Remix).
You can purchase "Detonator: The Remixes" from
iTunes
,
Amazon
,
Bandcamp
, and
Bandcamp
. The song will be on the album 'Powers Activate', a project combining the wonders of Candy Apple Blue and Nick Bramlett. To learn more about Candy Apple Blue, visit their
official website
. You can also 'follow' them on
Twitter
, and 'like' them on
Facebook
. You can find Nick Bramlett on social media, where you can 'follow' him on
Twitter
, and 'like' him on
Facebook.