Tony Moran has had an incredible run, being a top DJ in a business that caters to the pulse on the dance floor. Well, he not only feels that pulse, but he has injected more life with the music he makes. Not only does he make music people want to hear, they also can't help but dance to it. And while I'm at it, I must say the out and proud DJ also managed to stay every bit as handsome, if not more so than when he was part of the Latin Rascals in the early 1980s. So when my buddy Jeff Dorta told me about the latest from Moran to be released, I was couldn't wait to share it.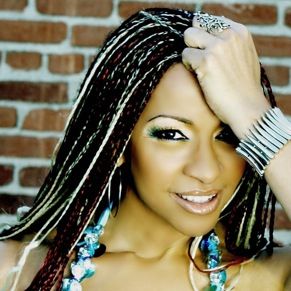 So this week, Tony Moran released the single "I Like You", with features vocals from the exciting Debby Holiday. The single is a celebration of sorts, marking the 30th anniversary of the original release by Pyllis Nelson, which went to #1 on the Billboard Dance chart in 1985. "Phyllis' "I Like You" was a huge record when I was just entering the music industry," remembers Moran. "It was one of the track I drew inspiration from when co-creating "Show Me" for The Cover Girls."
The song also has had an effect on the singer. "My favorite line in the song is "Hey you, over there, everybody everywhere...I like you," explained Holiday. "I love the idea of saying, 'he, I like you' to strangers, to friends, to people in our every day lives. I think we forget to say it and show." The song marks the third collaboration of the two artists, and could be their best to date. The video stars both, and they are looking and sounding great! Check out the music video for "I Like You", by Tony Moran featuring Debby Holiday.
You can purchase "I Like You" exclusively from
Beatport
. It will be available on the other music stores in December. To learn more about tony Moran, visit his
official website
. You can also 'like' him on
Facebook
, and 'follow' him on
Twitter
. For more about Debby Holiday, and to hear her music, visit Debby on
ReverbNation
. You can also 'like' her on
Facebook
, and 'follow' her on
Twitter
.