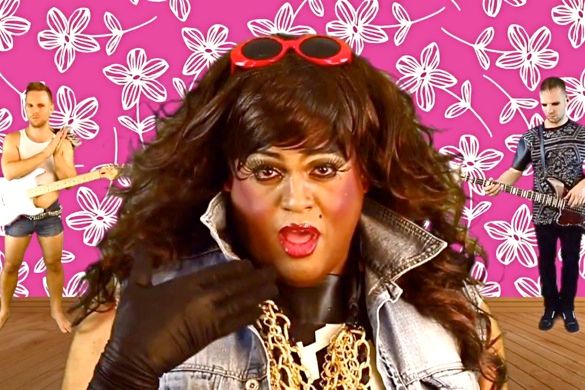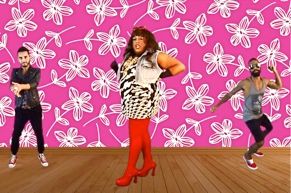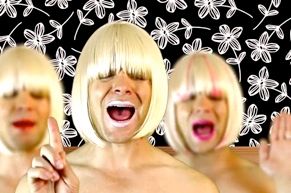 This summer, everyone was "All About the Bass" when Meghan Trainor went to #1 on the Billboard Hot 100. And when I say everyone, I don't mean just my 2-year-old great niece McKenna. It would include others, like the handsome and talented Tom Goss. "When Meghan Trainor's "All About That Bass" released a couple months ago." he explained, "it seemed obvious that I had to do a wild cover video. So I enlisted the help of my good friend MDQ and we got to work." Tom and MDQ went to work in the recording studio, and soon had their own version of the song. And it wasn't long before Tom enlisted a few more buddies, when he asked Aram Vartian and Michael Patrick Key to direct a music video. And I am pleased to share it with you now. Please enjoy MDQ and Tom Goss with "All About the Bass".
Tom and MDQ also called on friends Asha David, Circon Cay, Hide Okuno, Jared Lee, Joey Salnias, Michael Briggs, Phil Reese, and Taisha Cameron to help with the video. Together, they made a remarkable music video. To learn more about Tom Goss, visit his
official website
. You can also 'follow' him on
Twitter
, and 'like' him on
Facebook
. While you can't purchase "All About the Bass", you can find Tom's latest release, 'Wait', from
iTunes
and
Amazon
.