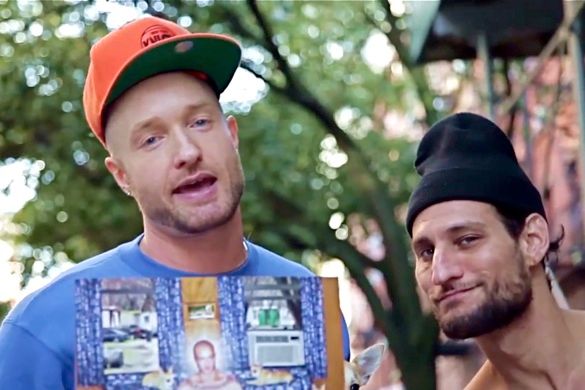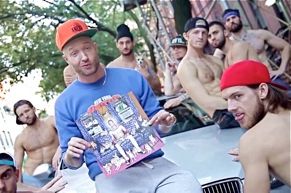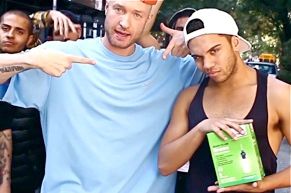 Cazwell has joined forces with gay bear rapper Big Dipper to release "Hot Homo", their own particularly gay take on Bobby Shmurda's "Hot N*gga". I have long been a fan of Cazwell, who manages to combine music, rap, humor, and intelligence in his music. And he is also pretty damn cute. He shares the microphone with Big Dipper, who I was not familiar with until now. But I bet I will remedy that quickly. The song, "Hot Homo", is a parody of Shmurda's song, with a decidedly gay edge.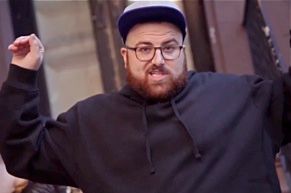 The music video, which is decidedly Not Safe for Work, was directed by Gabe Gonzalez, and edited by David Munoz. Tobin Del Cuore operated the camera, and the crew was made up by Adam Moore, Clark Parkan, and Bob. And it wouldn't be a Cazwell video without lots of handsome men, the less clothes the better. In this video, you can find Levi Michaels, Tayte Hanson, Dimitri Genco, 3X'S, Justin, Brett Edwards Stout, Mikel Mitchell, David Munoz, Marco Ovando, Skylar Loraquette, Sergio Ramos, Andrew Price, Alonso Garcia, Geronimo Frias, Alex Maravilla, Tayda Lebon, Avi Vichner, and Elvis. I hope you enjoy "Hot Homo", as performed by Cazwell and Big Dipper.
This weekend, you can get your FREE Download on
Soundcloud
. Get it now, I am not sure how long the offer will last. To learn more about Cazwell, visit his
official website
. If you enjoy the social medias, you 'like' him on
Facebook
, and 'follow' him on
Twitter
. For more about Big Dipper, you can visit his
official website
. You can also 'like' him on
Facebook
, and 'follow' him on
Twitter
.