As the major snow storm tried to bury the entire East Coast, I was trying to figure out what to post about, but then it hit me. There might be fear about this Nor'Easter coming trough and dumping over a foot of snow, but we can always hope for clear skies tomorrow. Or, in this case, on Wednesday, for the storm is schedule to hang on until Tuesday night. And who is more identified with 'tomorrow' than Philadelphia native Andrea McArdle.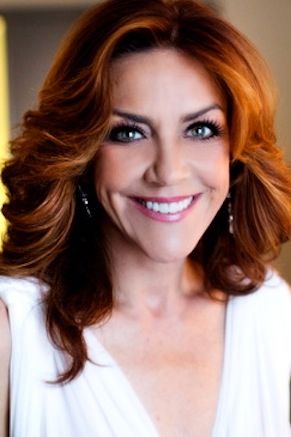 Well, it seems child star Andrea McArdle has grown up and become a beautiful woman. McArdle, who starred as Broadway's 'Annie' when she was just a child, when it opened on Broadway in 1977. I found this clip of McArdle singing one of her most famous songs in this is a clip from "My Favorite Broadway: Leading Ladies". The DVD was released 22 years after her Broadway debut, in 1999. This is Andrea McArdle singing "Tomorrow".
While I was venturing down memory lane, I found another clip I couldn't resist sharing. In 1983, there was a tribute concert performed at the Kennedy Center, 'A Salute to 'Annie''. It featured three of the original girls who performed in the Broadway production. A young Sarah Jessica Parker sings "I Don't Need Anything But You", Shelly Bruce sings "Maybe", and Andrea once again sings "Tomorrow".
The original Broadway production had music by the amazing Charles Strouse, and lyrics by the fantastic Martin Charnin. Thomas Meehan wrote the book for the show, based on the original Harold Gray comic strip 'Little Orphan Annie'. It was nominated for eleven Tony Awards and won seven, including the Best Musical, Best Score, and Best Book. It starred McArdle as Annie, Reid Shelton as Daddy Warbucks, and the brilliant Dorothy Loudon as Miss Hannigan.