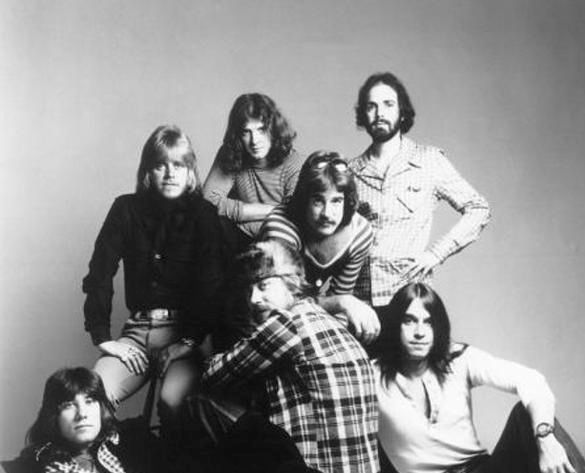 When I hear the sound of the horns, keyboard, and guitars at the start of "Saturday in the Park", it brings me back to my teen years when the band Chicago was exploding on the charts. The group effortlessly combined the sound of Rock and Pop with a soulful urban swell of horns. The song was written by Robert Lamm, who also provided the lead vocals and piano for the track. The song went to #3 on the Billboard Hot 100 in 1972. It is off the album, 'Chicago V'. I heared it on the radio all the time, as well as at parties. In the video that follows, it is paired up with another song written by Lamm, "Does Anybody Really Know What Time It Is?", which had been a hit for the band two years before. Back then, they were known as Chicago Transit Authority, and this was featured on the album of the same name. Both songs are great, and both bring me back to a simpler time in my life. This is Chicago with "Saturday in the Park" and "Does Anybody Really Know What Time It Is?".
While they are both on different albums, you can find both songs on 'Chicago IX - Chicago's Greatest Hits'. You can purchase the songs or the album on
iTunes
and
Amazon
. To learn more about Chicago, visit
their official website
. You can also 'like' them on
Facebook
, and 'follow' them on
Twitter
.