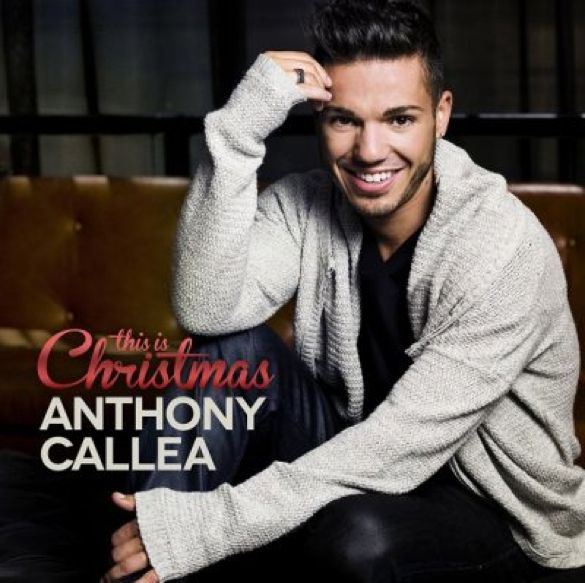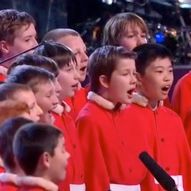 Last year, Anthony Callea released a great collection of holiday music, simply called 'This Is Christmas'. I ate it up like it was a collection of candy canes hanging off the Christmas tree. I must also say I have been a fan of Anthony's since I first came across a video that went viral of the singer performing "The Prayer" on Australian Idol in 2004. I was hooked, and ordered his first album, and every album since. So I was already prone to love his music, but adding Christmas music to the mix upped the ante! And every year since Idol, Anthony has performed at a charitable event, 'Carols by Candlelight'. That would include last year, when he sang two songs from the holiday release. The first I will share is Anthony singing "Ave Maria", featuring the National Boys' Choir of Australia.
His second song from 2013 was the Celine Dion hit, "Don't Save It All For Christmas Day". The song was written by Dion and Peter Zizzo and Ric Wake, and has been covered by several since hitting the charts in 2000. With Anthony's exceptional talent, he could sing the song like few others could, so I was excited to hear he was singing it live. This is Anthony with "Don't Save It All For Christmas Day".
When Anthony released the album in 2013, he also did a music video for his rendition of "Do You Hear What I Hear", the traditional carol given a club feel. I loved it, an angelic dance song that was perfect for holiday parties. This is the official music video for "Do You Hear What I Hear".
Back in 2008, Anthony did a duet with the handsome and talented Tim Campbell. This was the first Christmas the two were together, so it was charming seeing them together. Even better that not too long ago, they made it legal, getting married in New Zealand, for Australia still does not recognize the rights of same-sex couples. The duet was also included on Anthony's holiday album. This is Anthony and Tim with "Have Yourself A Merry Little Christmas", which also featured the Melbourne Gospel Choir.
I've had it over a year, and still love the album. You can purchase Anthony's 'This Is Christmas' from
iTunes
and
Amazon
. To learn more about Anthony Callea, visit his
official website
. You can also 'like' him on
Facebook
, and 'follow' him on
Twitter
.