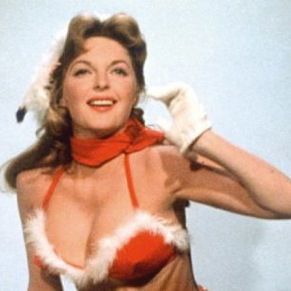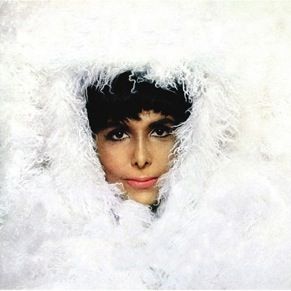 Clockwise: Julie London; Lena Horne; Kay Starr; and Nancy Wilson.
Holiday music from the 1940s, 1950s, and 1960s always warms my heart. When I was growing up, that is the music my Mother listened to, for she had a strong collection of Christmas records, both by artists, and compilations put out by a variety of companies. I remember the Goodyear series, and the A&P series, as well. I sure there were others, but these featured the artists of the day, from Ella Fitzgerald to Doris Day to Dean Martin, and countless others. These days, when I see the Ultra-Lounge collections, I cannot resist them. The four sounds here can be found on the 'Christmas Cocktails' album, which are played every holiday season. I will start off tonight with Julie London singing "I'd Like You For Christmas". The song was written by Julie's accompanist and husband, Bobby Troup. It is sweet, sexy, and fun. This is Julie London with "I'd Like You For Christmas".
When it comes to personal style, few could compete with the one and only Lena Horne. From the way she dressed to the unique phrasing she alone could claim, Miss Horne was definitely one of a kind. I was not a bit surprised to see she had her own distinctive stamp on "Jingle Bells", complete with new lyrics. I hope you enjoy Lena Horne singing "Jingle All The Way" as much as I do!
Now, songs about St. Nick don't usually swing quite as much as "(Everybody's Waitin' For) The Man With The Bag". The song was written in 1950 by Irving Taylor, Dudley Brooks, and Hal Stanley. The song was made popular by a recording from Kay Starr, who Billie Holiday once called "the only white woman who could sing the blues." This is Kay Starr with "(Everybody's Waitin' For) The Man With The Bag".
There is a delicious warmth to the voice of Nancy Wilson. When you pair that up with a beautiful song written by Sammy Cahn and Jule Styne, you have another winner. "The Christmas Waltz" was written in 1954 for Frank Sinatra, as a B-side for his recording of "White Christmas". The song quickly became a standard, with many wanting to record it. In fact, 14 years later, Wilson made one of her own. This is Nancy Wilson singing "The Christmas Waltz".
Have a great holiday season!