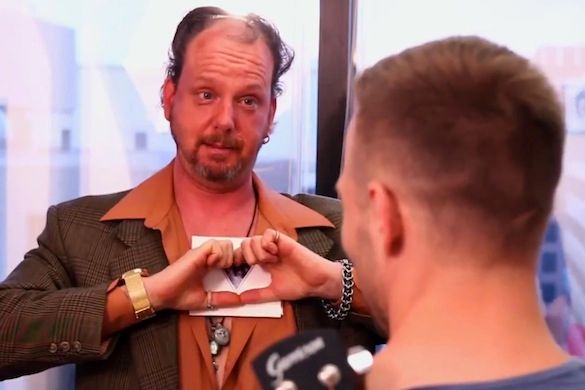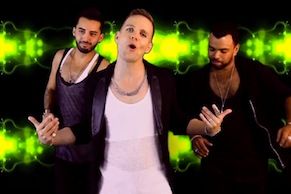 It is no secret that not only do I love Tom Goss and the music he makes, so does my family. A song of his was played at my niece's wedding ceremony, and my sister can't wait for his next show. But as that won't be happening too soon, it is great to get a new music video from the talented singer/songwriter. 'Wait' is the title cut from Tom's latest album. I am crazy about the album, perhaps Goss' strongest to date. While the new music video features the song, with also and a subtitle that is just too fun. The YouTube post carries the phrase 'Music Business, Hollywood & Sleazy Manager Hijinks', and you know we are in for some fun! It seems our fictional Tom has a new manager wanting to make him a star, which sounds great. Until Tom learns of the few minor tweaks the man would like to make to the man. This is Tom Goss with the music video for "Wait".
This music video just warms my heart. The video was directed by Michael Key, and Aram Vartian served as Director of Photography. These two have done such great work with Tom, and "Wait" continues that trend. Executive Producer Christopher Patrino does a nice cameo as the cameraman. John C. Bailey does a great job as the manager, while Jim Donohue, Kate Saylor, Taisha Cameron, Felecia David, Circon Kay, and Joey Salinas add great life to the video.
'Wait' is wonderfully balanced album, so very strong and polished. You can purchase 'Wait' from
iTunes
,
CD Baby
, and
Amazon
. You can also buy the physical CD from
Tom's online store
. To learn more about Tom, visit his
official website
. While there, be sure to check out his touring schedule, and attend a show in your area. You will not regret it! You can also 'follow' him on
Twitter
, or 'like' him on
Facebook
.